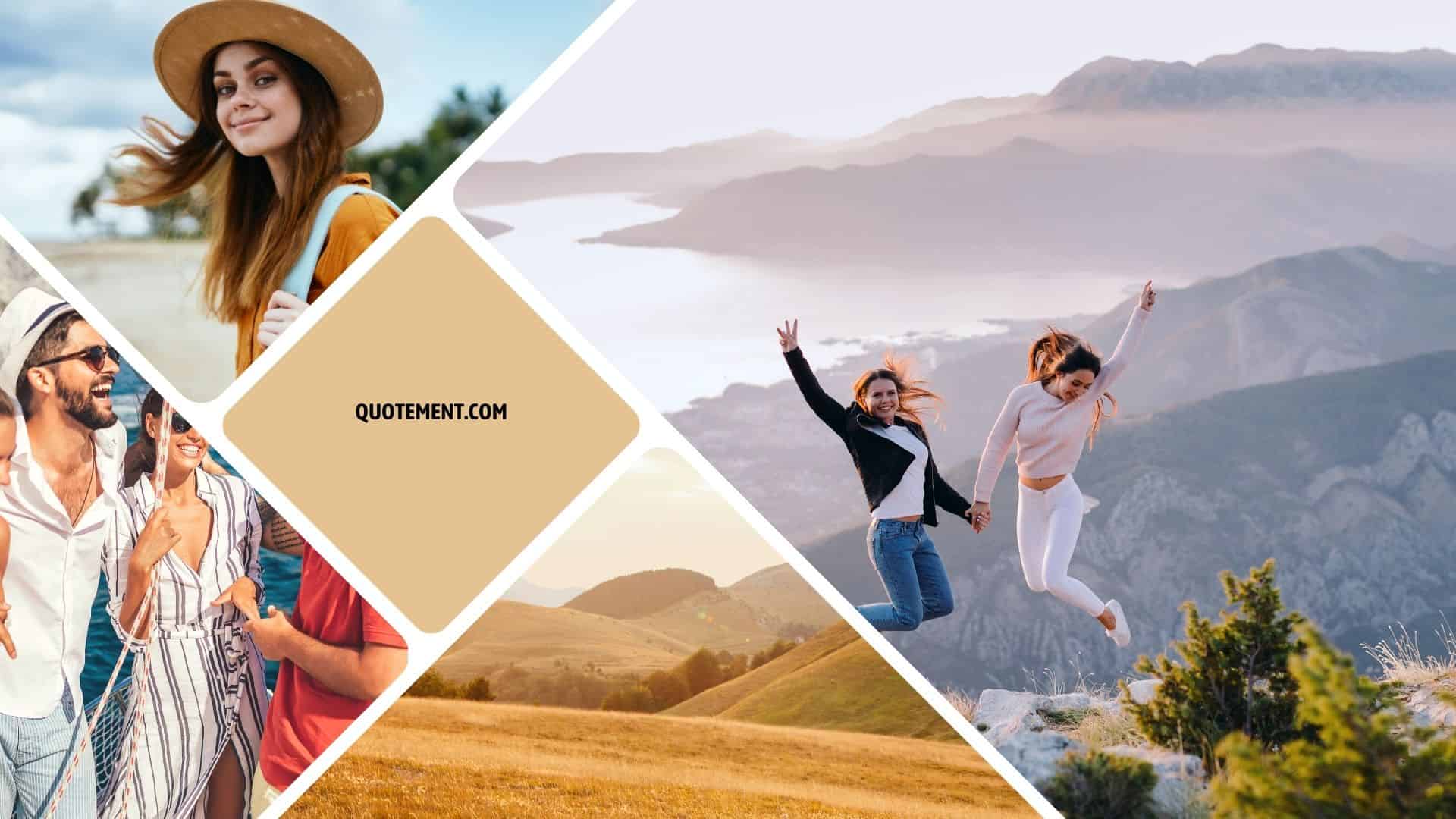 If you think Instagram is all about filters, glamour, and unrealistic fairy-tale-like moments, boy do I have some news for you!
Instagram has changed a lot and what is appreciated now are real, raw, authentic posts that celebrate life without filters.
Instead of posting one super edited photo that went through tons of filters, post 10 raw cuts that will give a glimpse into your life.
The more random, the better!
I've collected some of my favorite photo dump captions from different sources on the web. I've got 140 of them, scroll down and find your favorite!
10 Cutest Photo Dump Captions
1. Paradise isn't a place; it's a feeling.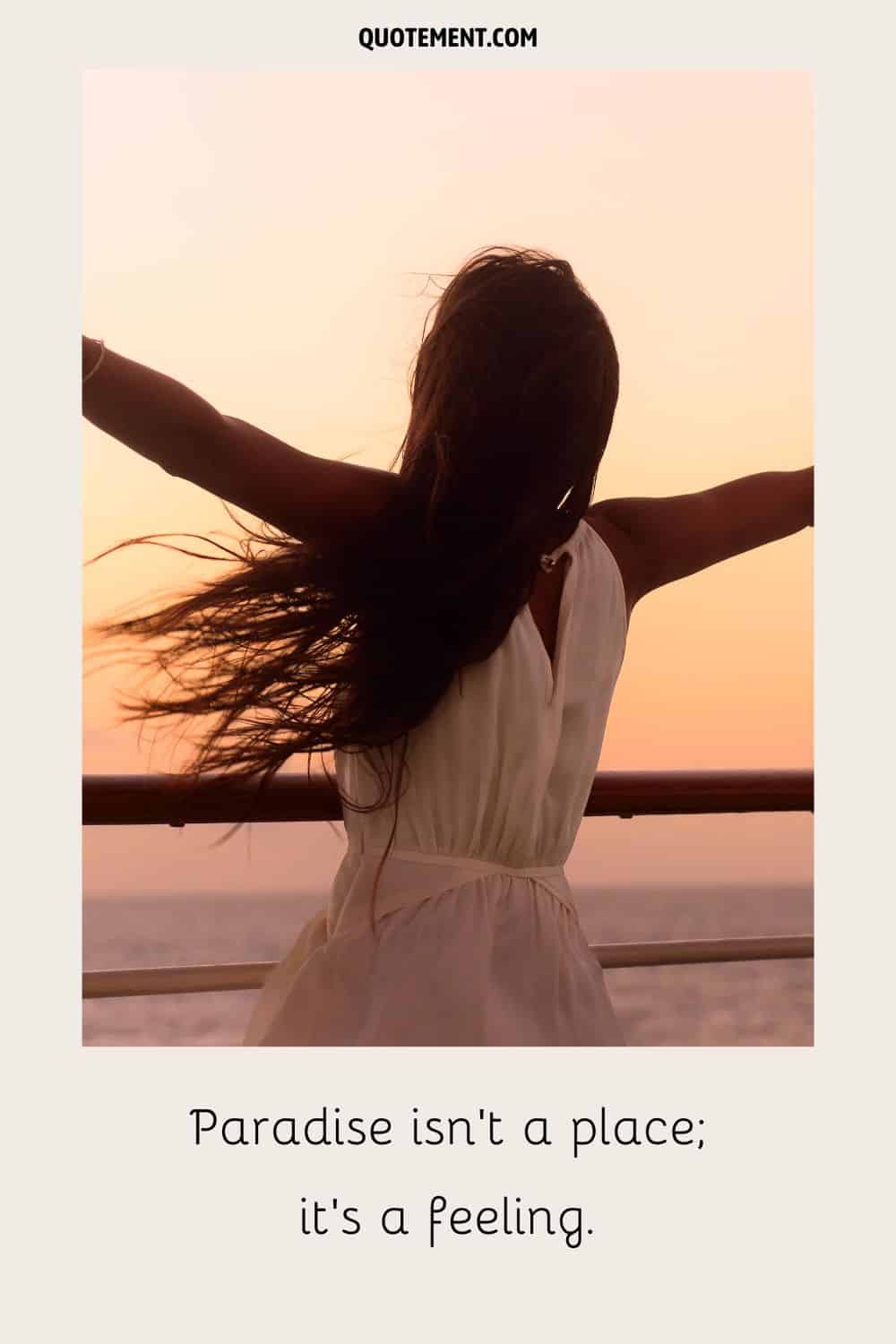 2. Glimpses of life's little wonders. 
3. Camera roll treasures in a photo dump.
4. One post to rule them all.
5. This is what you missed.
6. Snippets of happiness through the lens.
7. Long story short.
8. Visual diary: moments worth remembering.
9. Life is what happens while you scroll through Instagram.
10. Bits & pieces of people and places.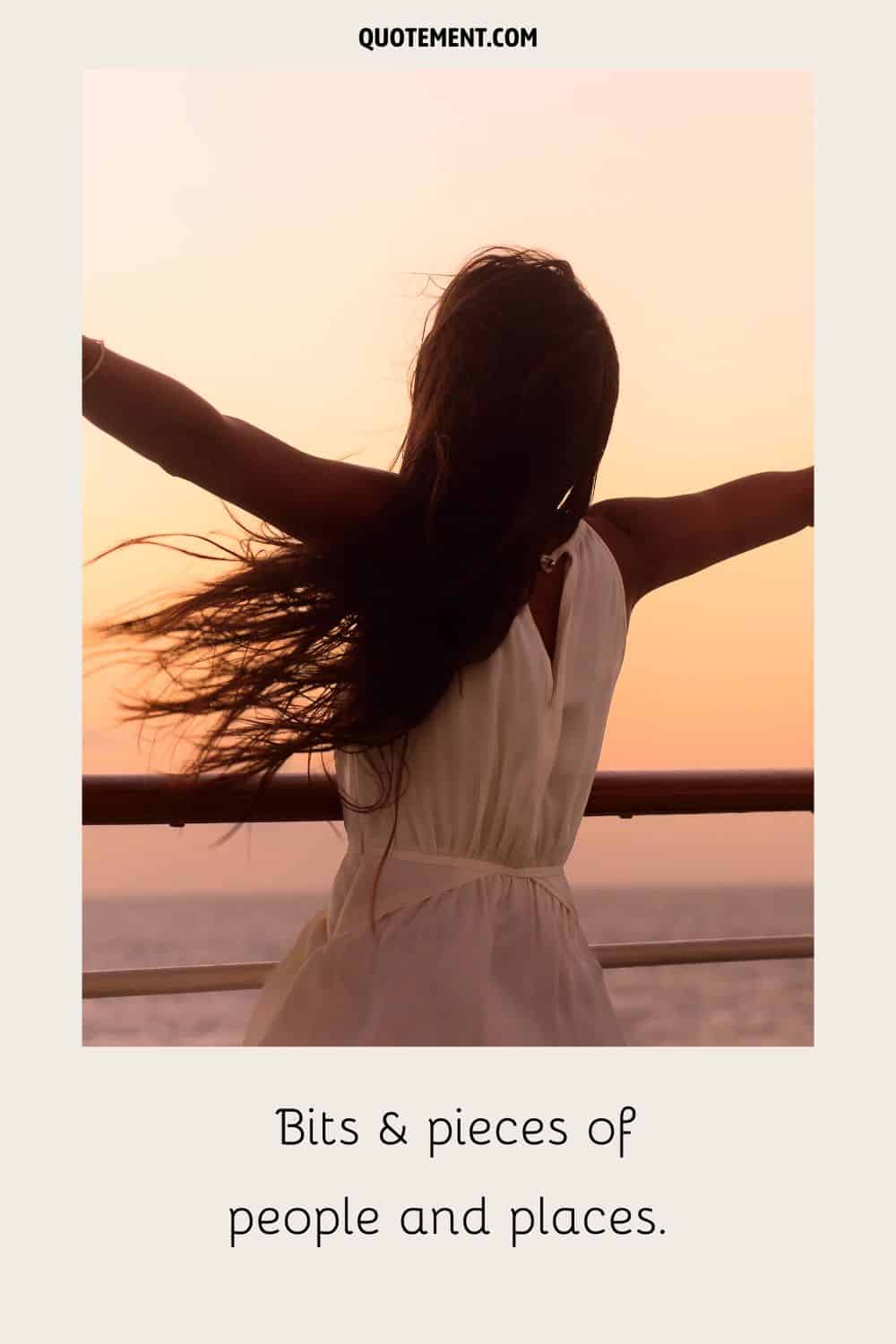 Cute Captions To Show How You Feel
1. When words fall short, photos speak volumes.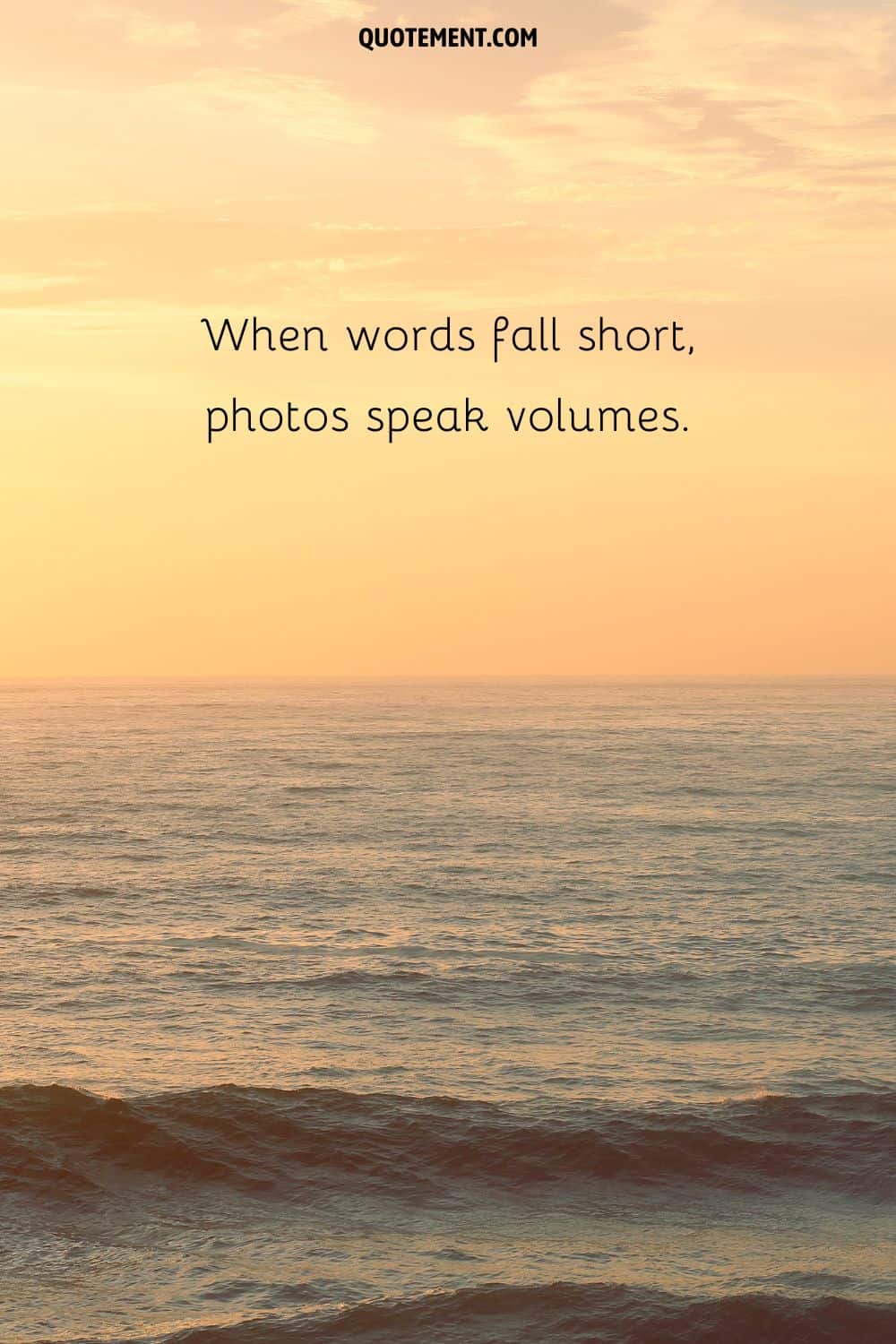 2. Chronicles of the heart: a visual tale.
3. Look for the awesome in each moment.
4. Cherished times: snapshots that warm the soul.
5. Sifting through the sands of time, one snapshot at a time.
6. Fleeting feelings, forever frozen in frames.
7. When I said 'I love it here,' I meant it.
8. The language of love, spoken through photographs.
9. The stories our hearts hold, revealed through photographs.
10. Windows to the soul: a collection of intimate moments.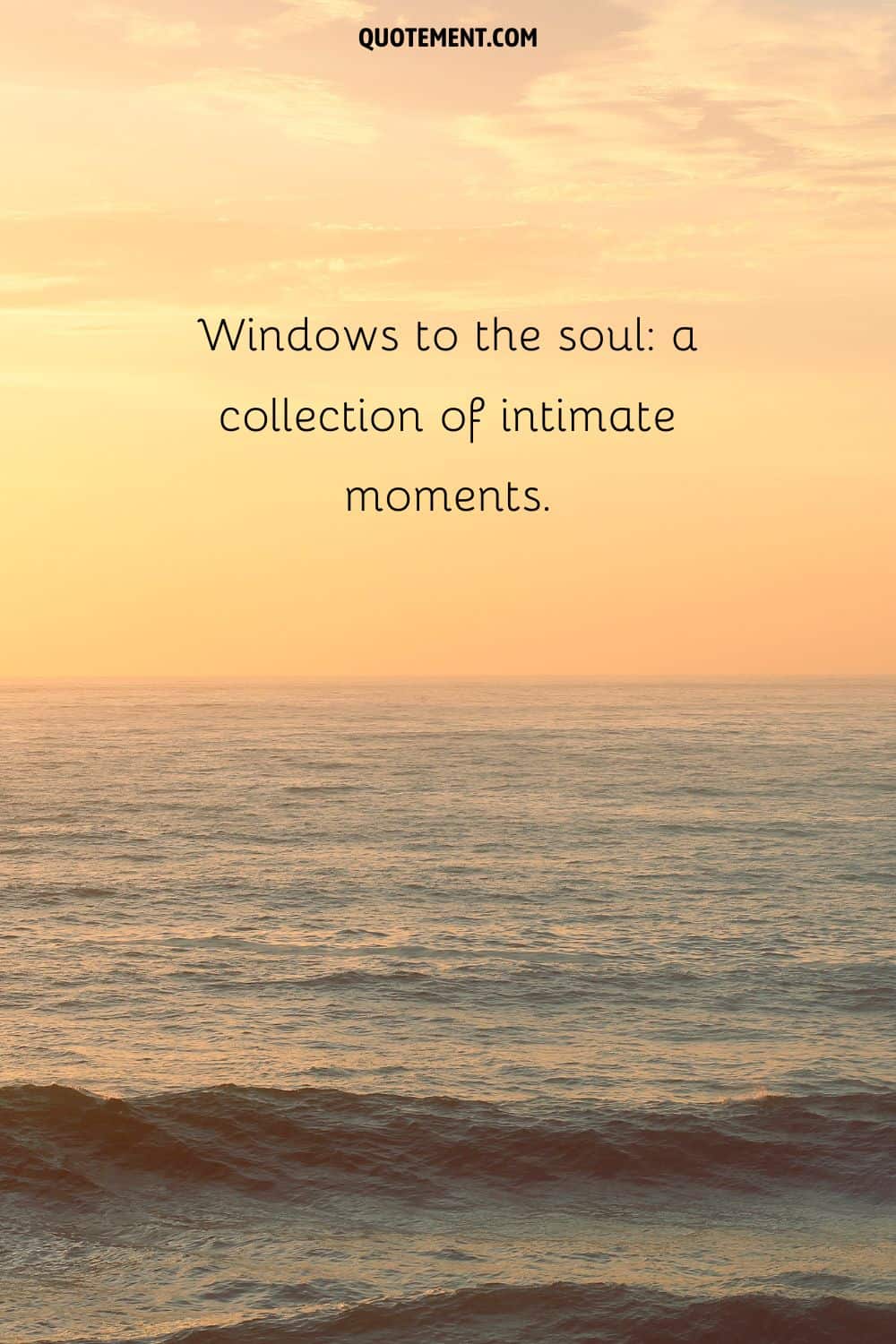 11. Life's tender tapestry in pictures. 
12. Wish you were there.
13. Unspoken stories in images. 
14. Tender glimpses of the heart.
15. The poetry of life, told in a photo dump.
16. There she goes, enjoying her life again.
17. Captured: the soul's whispers.
18. Heartfelt moments, immortalized. 
19. Life's symphony in snapshots.
20. I like my life the way it is. I don't need filters.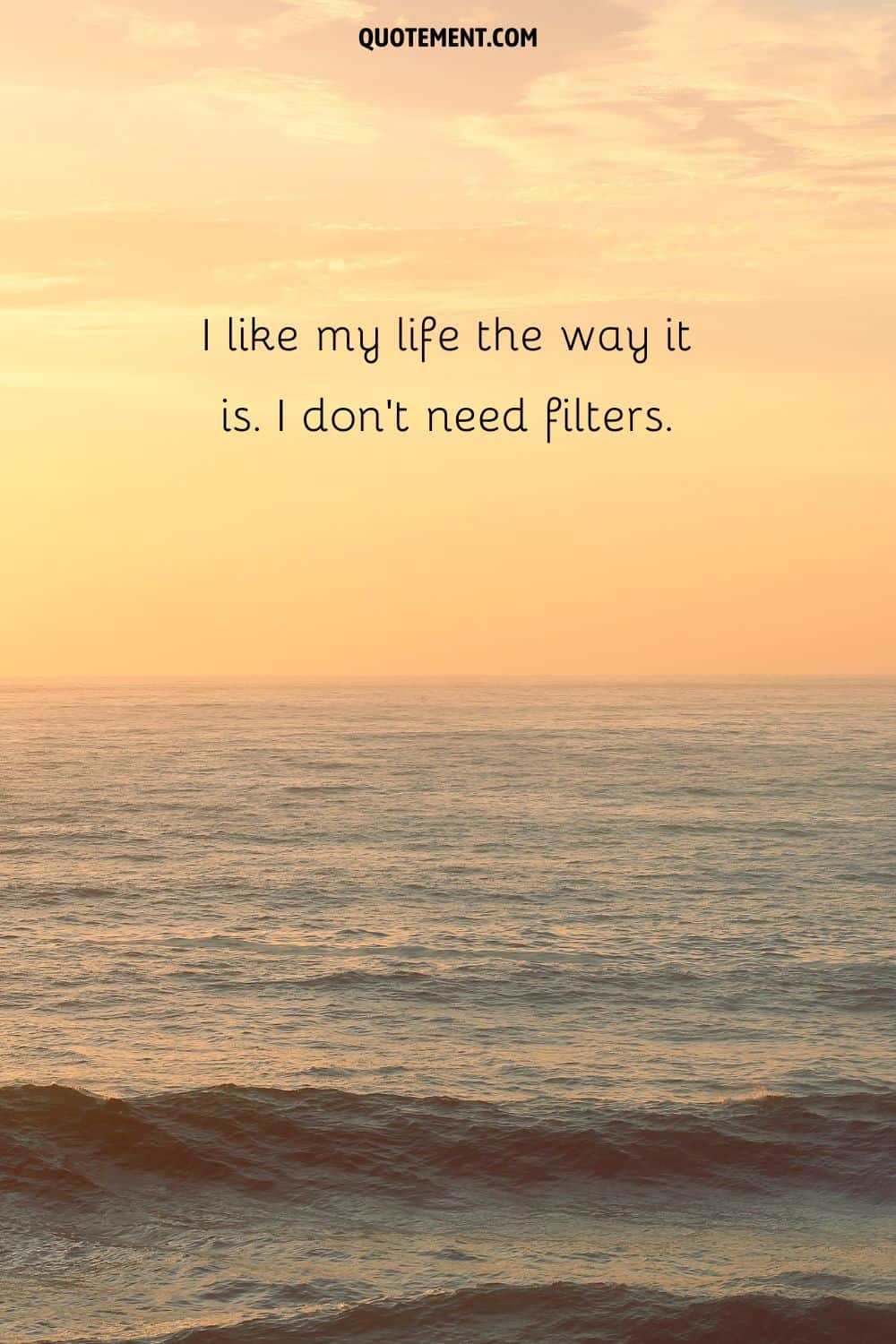 See also: 210 Killer Self Love Captions For Instagram To Lift You Up
Photo Dump Captions: Nostalgia and Memories
1. This Instagram post was brought to you by memories.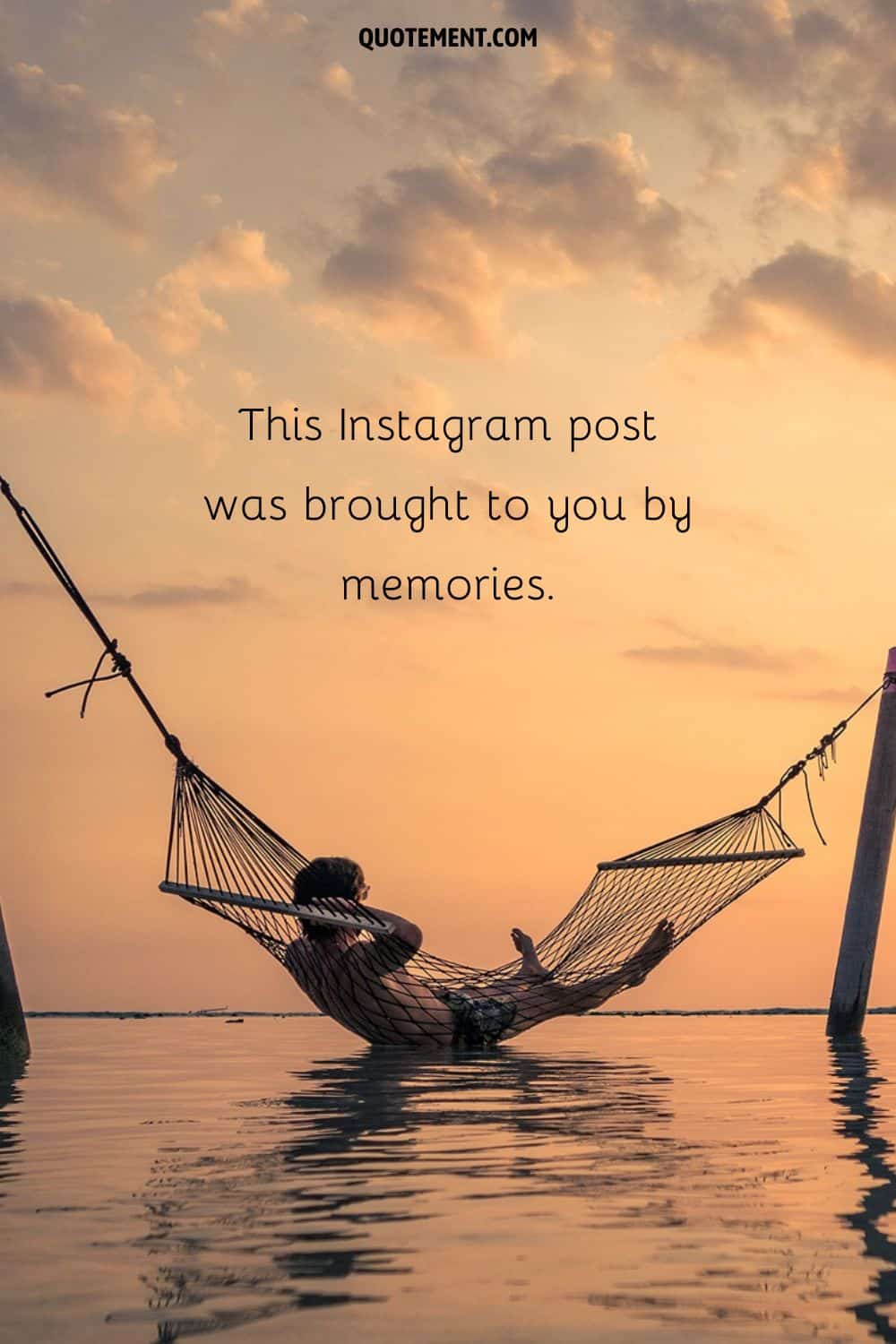 2. Kaleidoscope of experiences: a photo journey.
3. Want to make some memories? Cool. Me, too.
4. Sharing memories one photo at a time.
5. Celebrating good times in photographs.
6. A visual stroll down memory lane.
7. Welcome to some of the best days of my life.
8. Memory lane: a treasure trove of moments.
9. A love letter to the past, written in images.
10. Reliving the magic of yesterday, one photo at a time.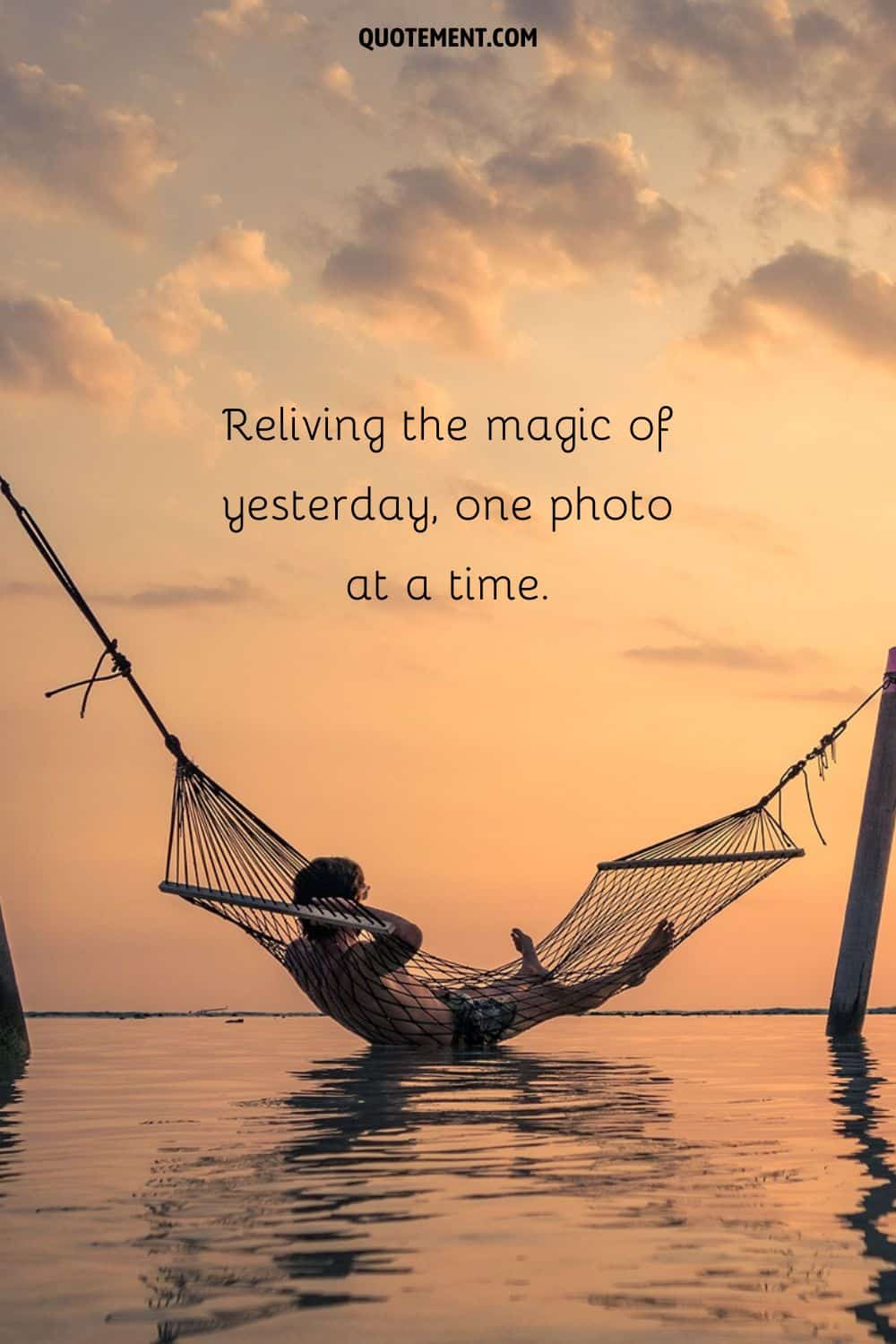 11. The golden days, immortalized in snapshots.
12. Rekindling memories with a nostalgic photo dump.
13. A visual time machine to the past.
14. Nostalgic treasures, rediscovered in pictures.
15. Reminiscing through a photo journey.
16. Unforgettable snapshots from the past.
17. The art of memories, captured in frames.
18. A trip down nostalgia's winding road.
19. Cherished moments from the good old days.
20. Vintage memories, captured forever.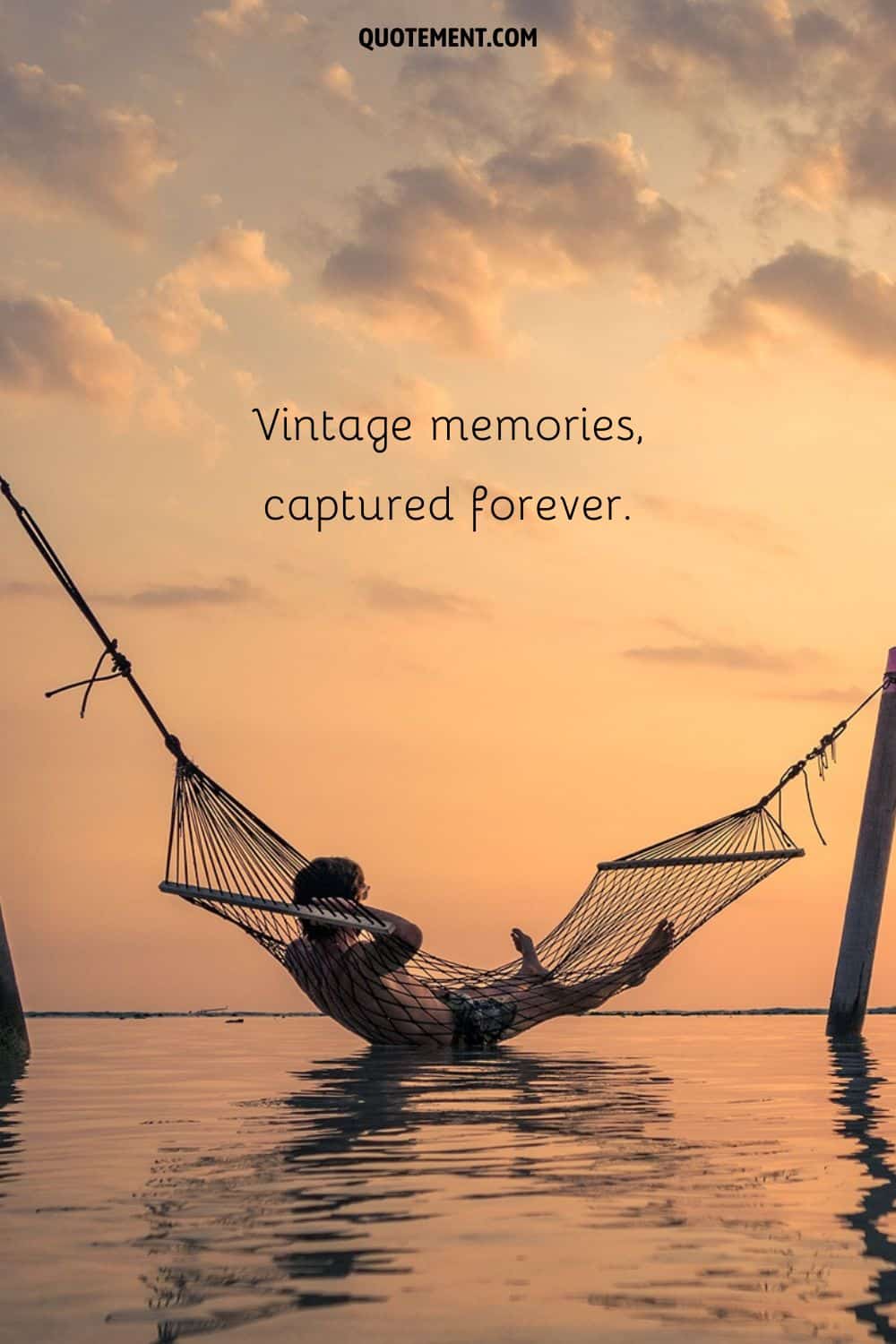 See also: 180 Unforgettable Memories Quotes About The Good Old Days
Life and Everyday Moments Captions
1. These are the things that make my heart smile.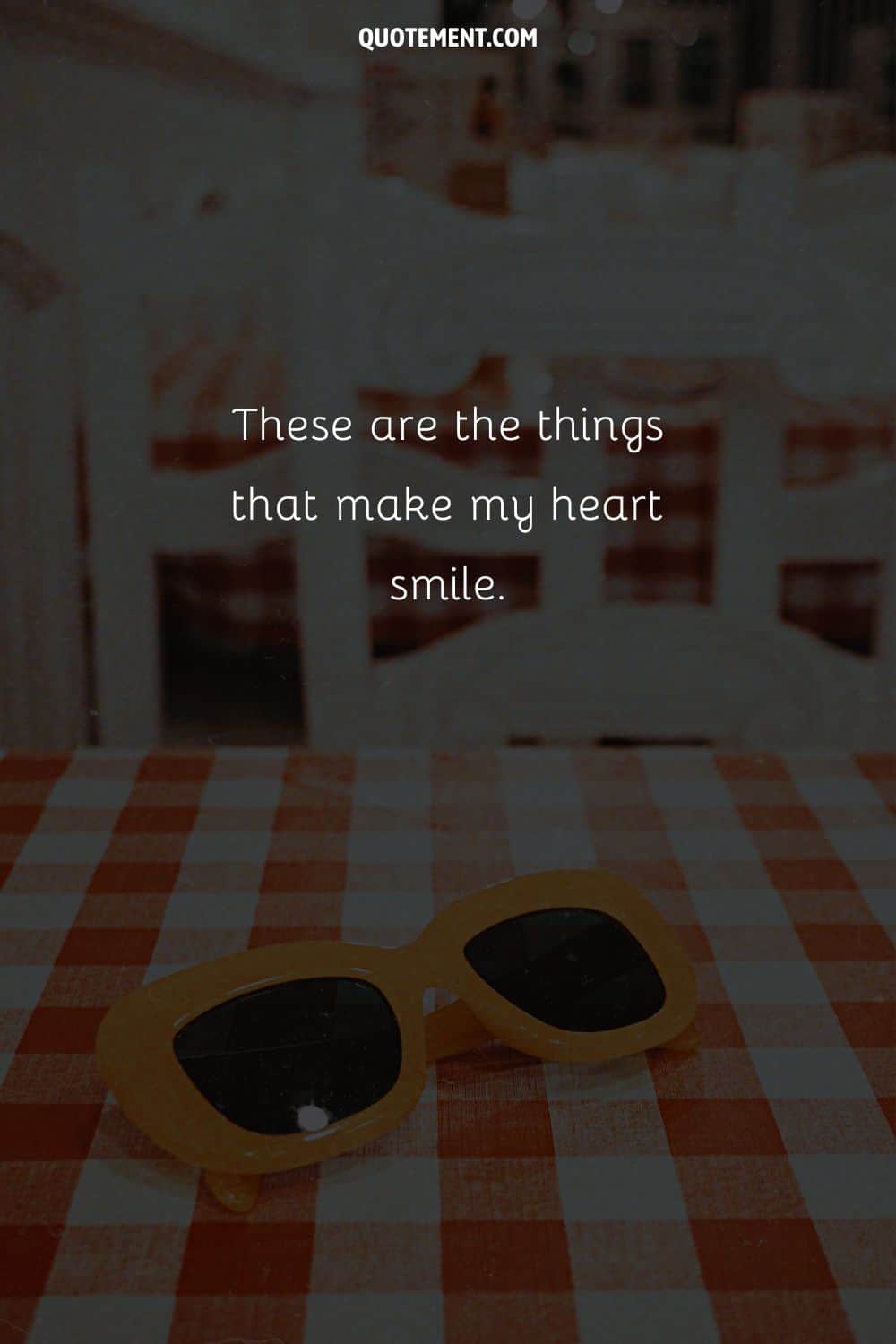 2. Embracing the routine with a camera in hand.
3. A series of happy moments.
4. Feeling in love with my life rn.
5. A sweet glimpse into my life.
6. Capturing the beauty in everyday moments.
7. Everything you need to know about me.
8. One man's photo dump is another man's treasure.
9. Celebrating the mundane.
10. Grateful that moments like these can exist.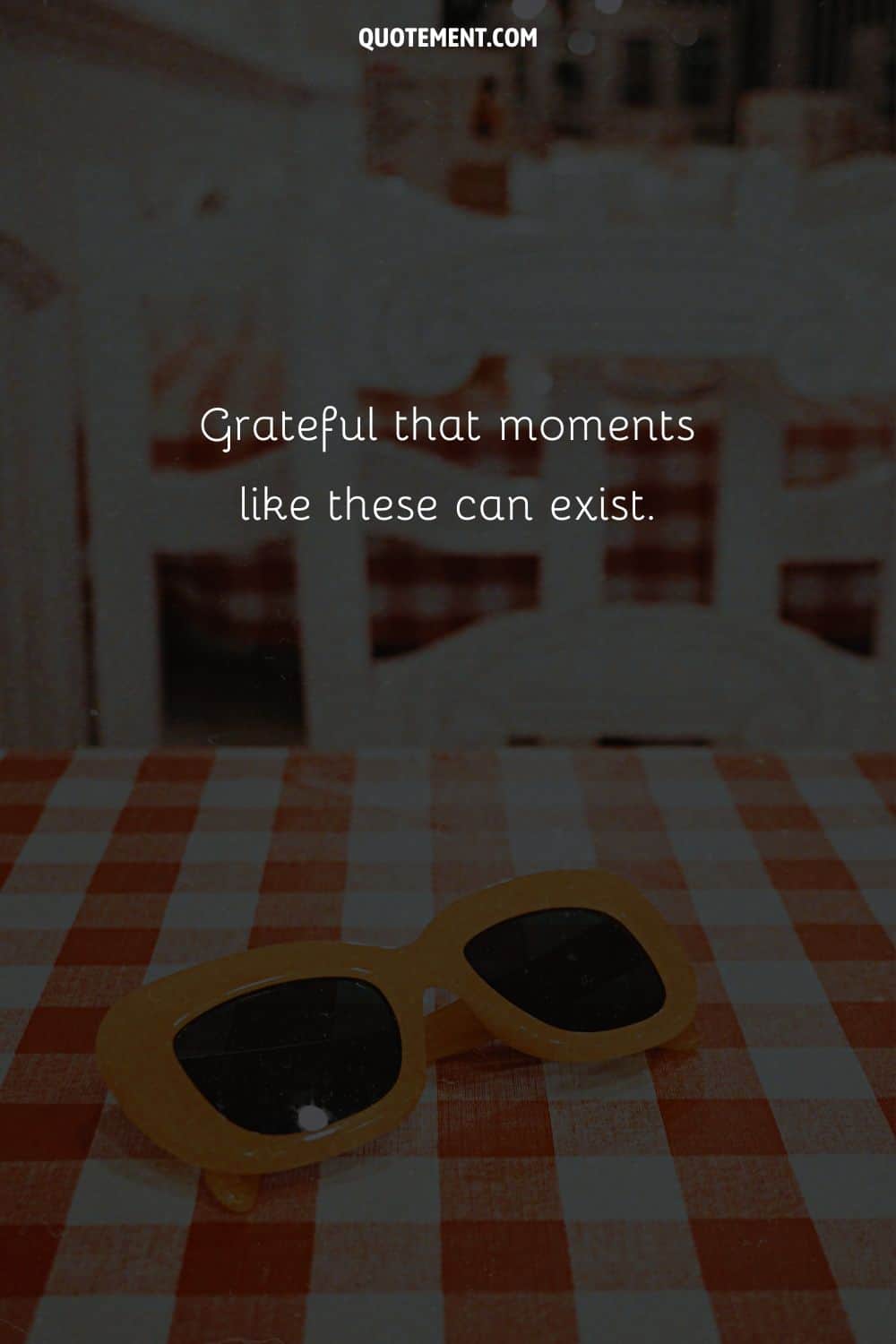 11. These careless, worry-free days are what I live for.
12. Should we do it all again next weekend?
See also: 180 Happy Weekend Quotes To Enjoy Your Deserved Break
13. A casual reminder that life is full of beauty.
14. A snapshot of life's simple pleasures.
15. Less perfection, more authenticity.
16. Ordinary magic: life's little moments in pictures. 
17. Can we skip to the good part?
18. There's a sweet surprise at the end of this photo dump.
19. Photo dumps are like vlogs, but in pictures.
20. Swipe for lots of good vibes and tan lines.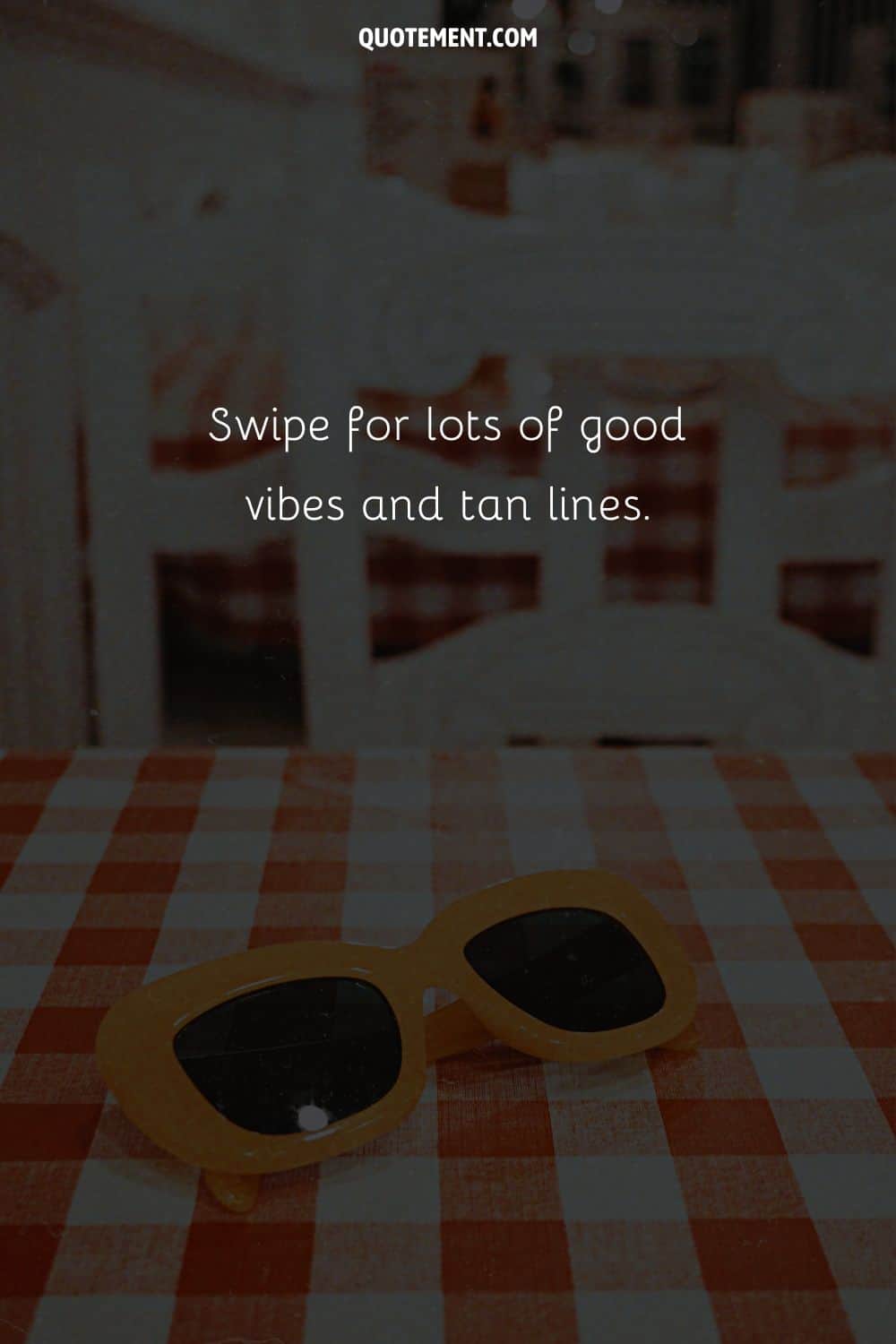 See also: Top 220 Happy Quotes For Instagram To Spread Good Vibes
Travel and Adventure Photo Dump Captions
1. Roaming the world, capturing its beauty.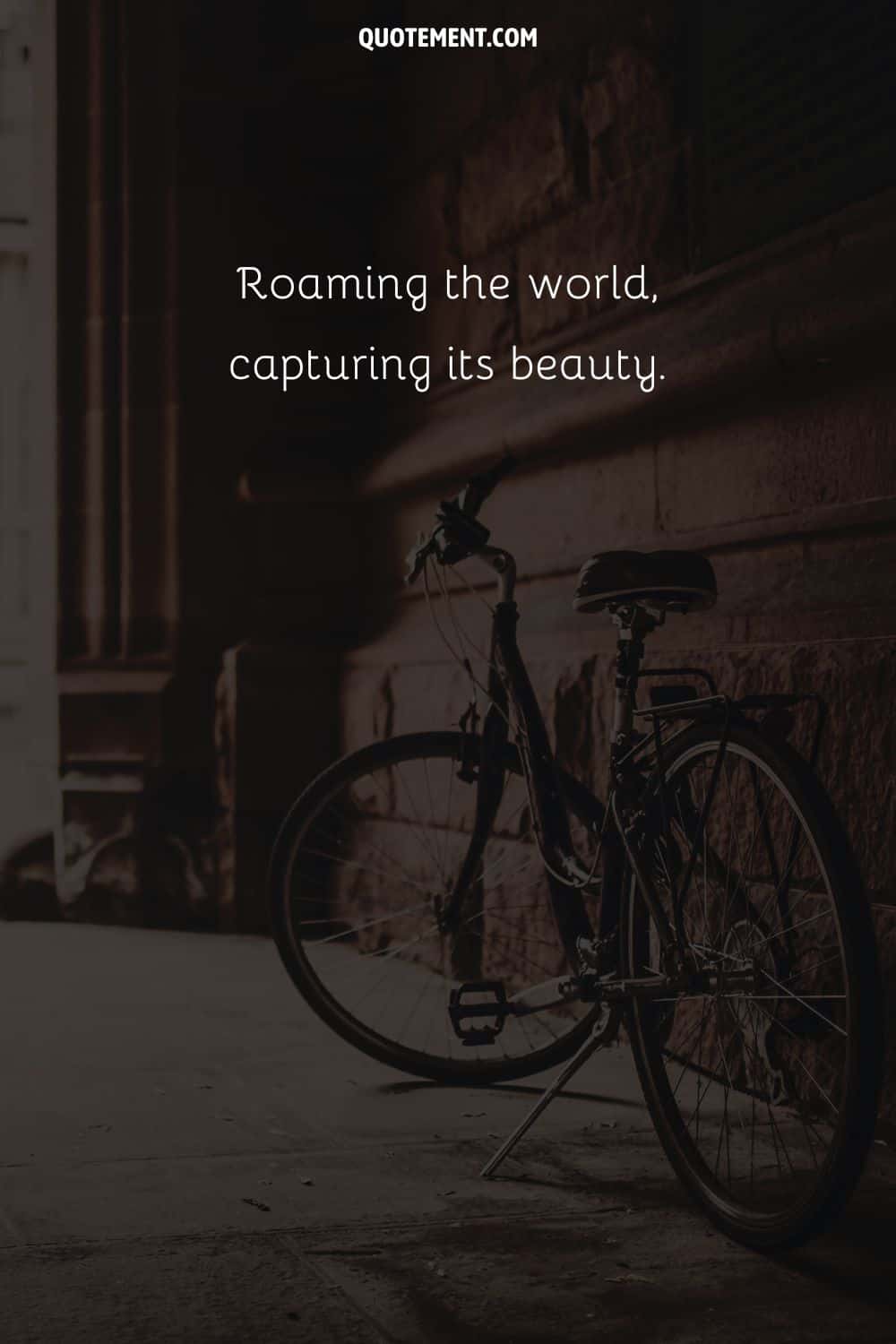 2. Venturing beyond horizons: captured moments.
3. The traveler's tapestry: weaving memories in pictures.
4. Unearthing the world's beauty in pictures.
5. Wanderlust chronicles: adventures in snapshots.
6. Passport to adventure: a visual travel diary.
7. Journeying beyond borders with a camera in hand.
8. Roaming realms: a visual odyssey.
9. The world in photographs: our wanderlust story.
10. Where the heart wanders, memories follow.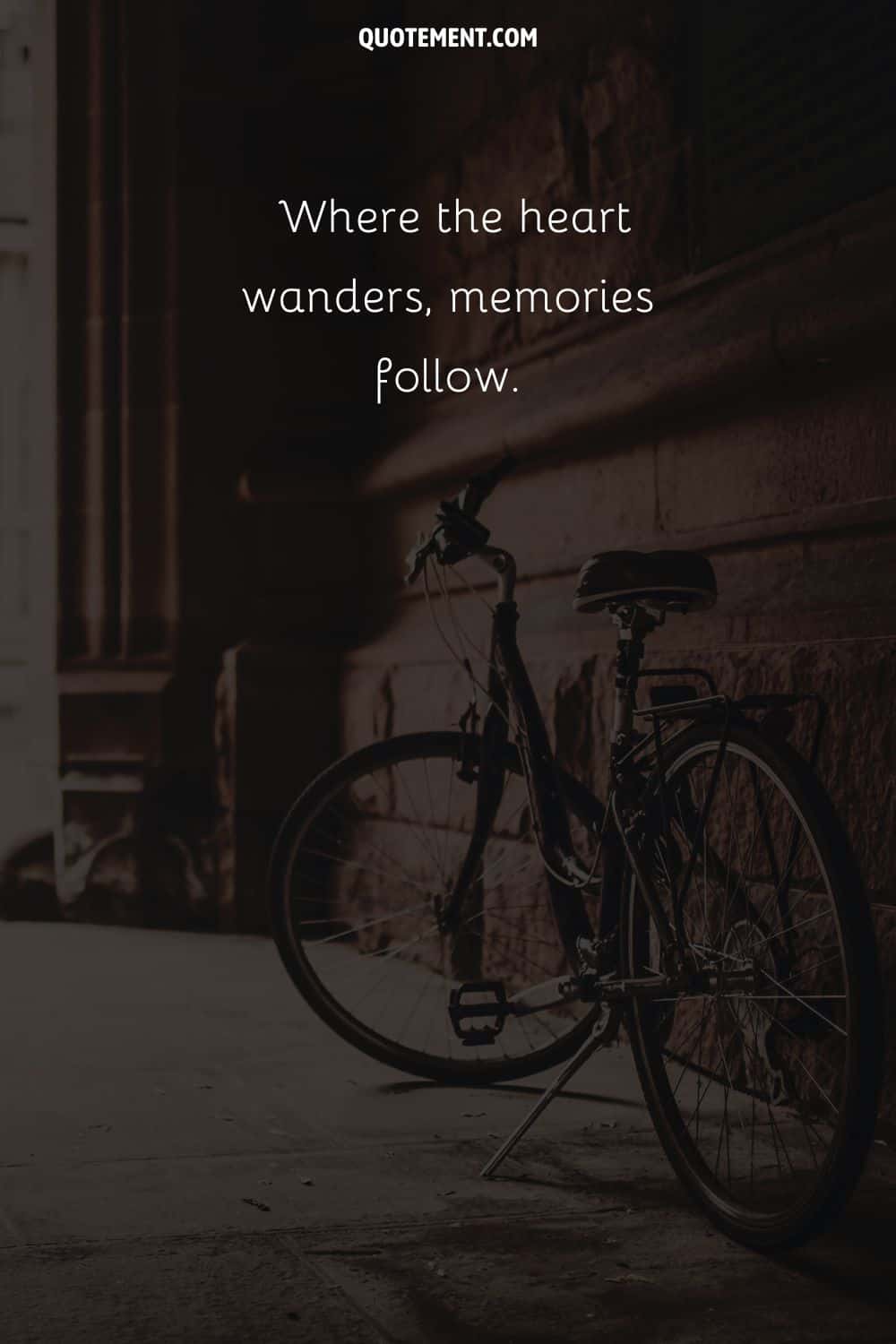 11. Journeying through snapshots: a traveler's tale.
12. Uncharted memories: the world in pixels.
13. Remember that happiness is a way of travel – not a destination.
14. A journey through the lens: my travel escapades.
15. And nobody checked their phone once.
16. Find me where the wild things are.
17. Thank you for the lovely memories.
18. My perfect vacation: feet up, head back, eyes closed!
19. If you haven't heard from me, here's why. 
20. Wanderer's whispers: the unspoken beauty of travel.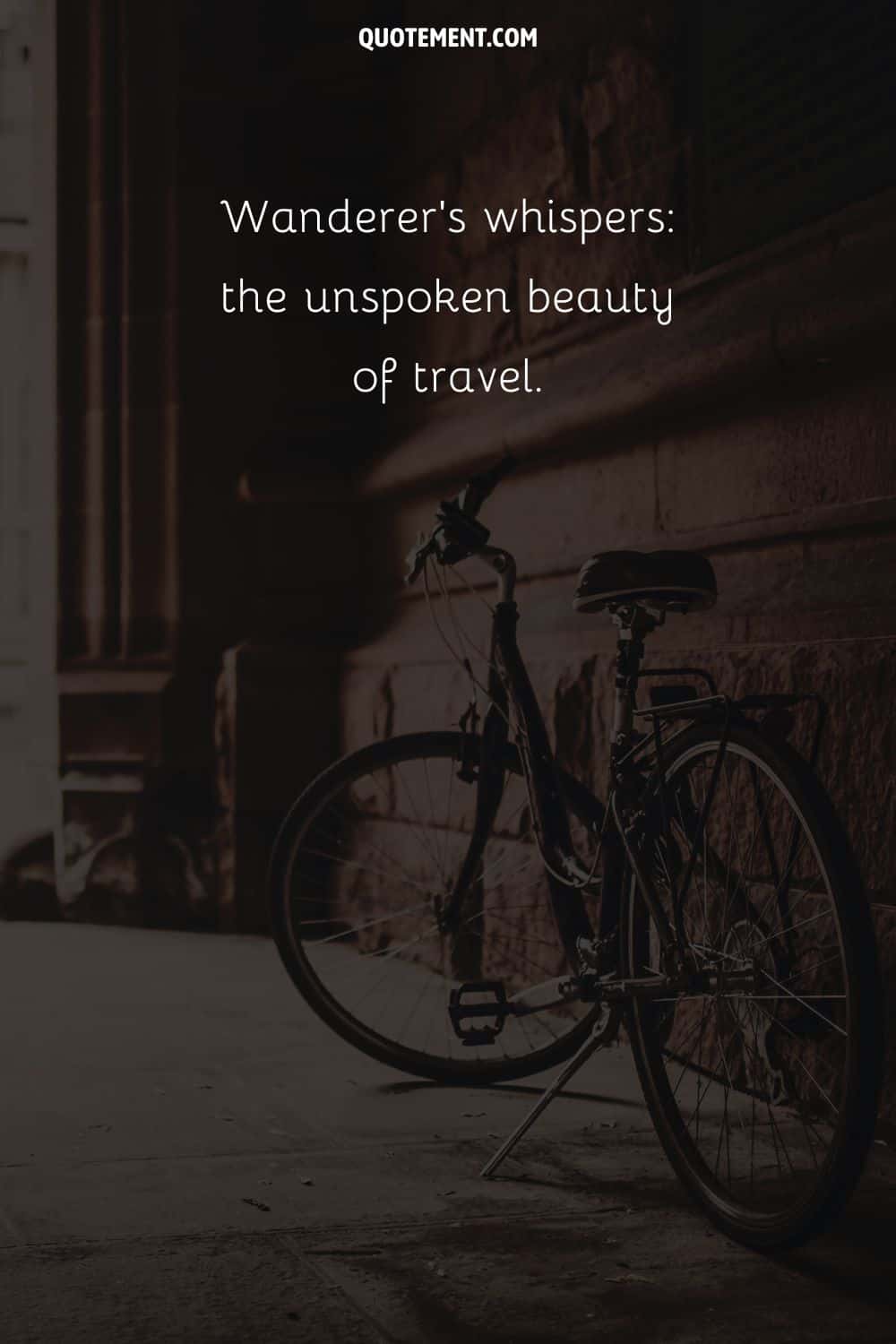 See also: 180 Best Road Trip Captions For All The World Wanderers
Funny Photo Dump Captions
1. Excuse us, we have memories to share.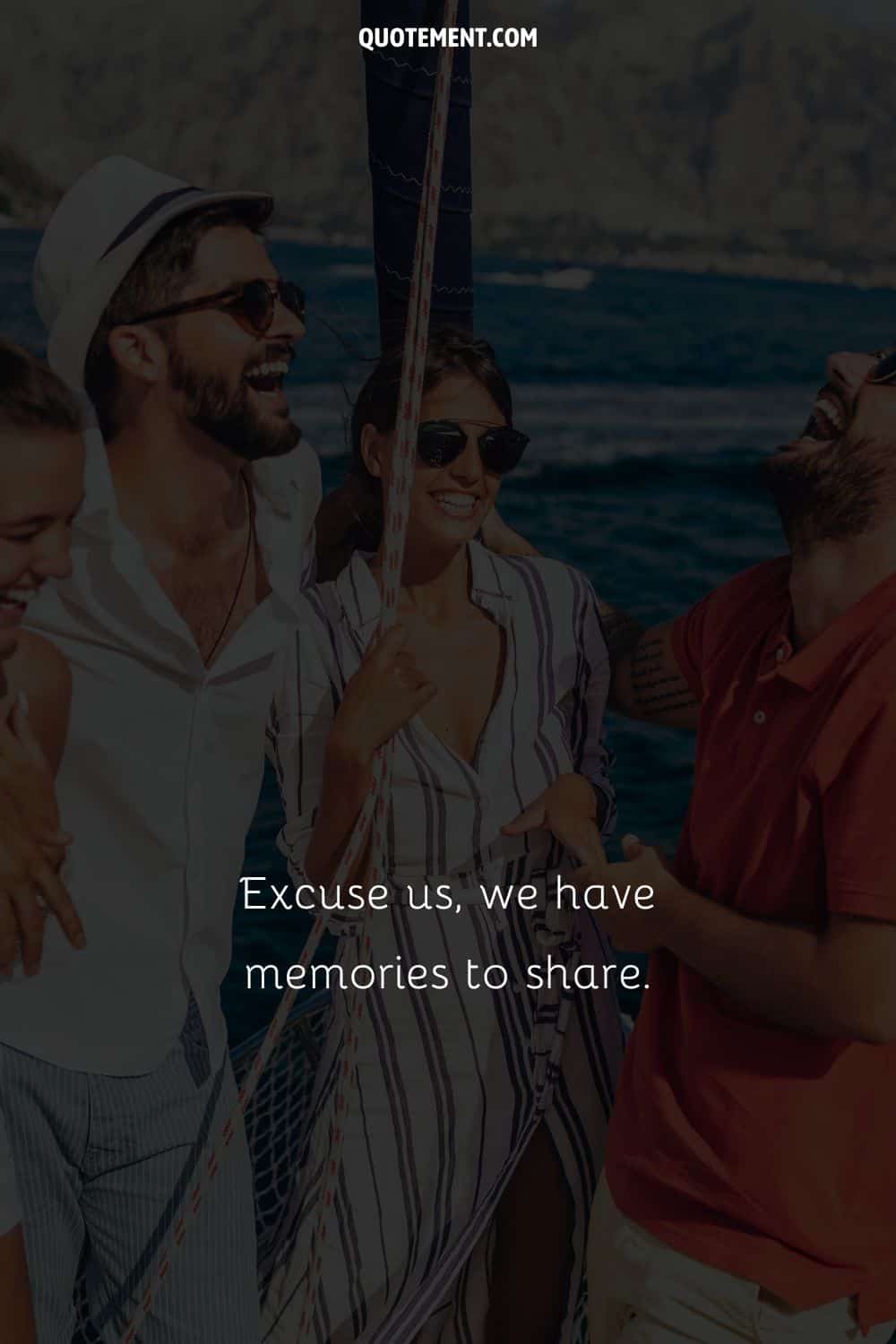 2. Welcome to hot mess express.
3. MOst used app: camera.
4. My cat took these pics
5. Clearing out my camera roll
6. Felt cute, might photo dump later.
7. Why I've left you on read.
8. When in doubt, just photo dump it out.
9. Pics I sent my mom this week
10. It's my world and you're just living in it.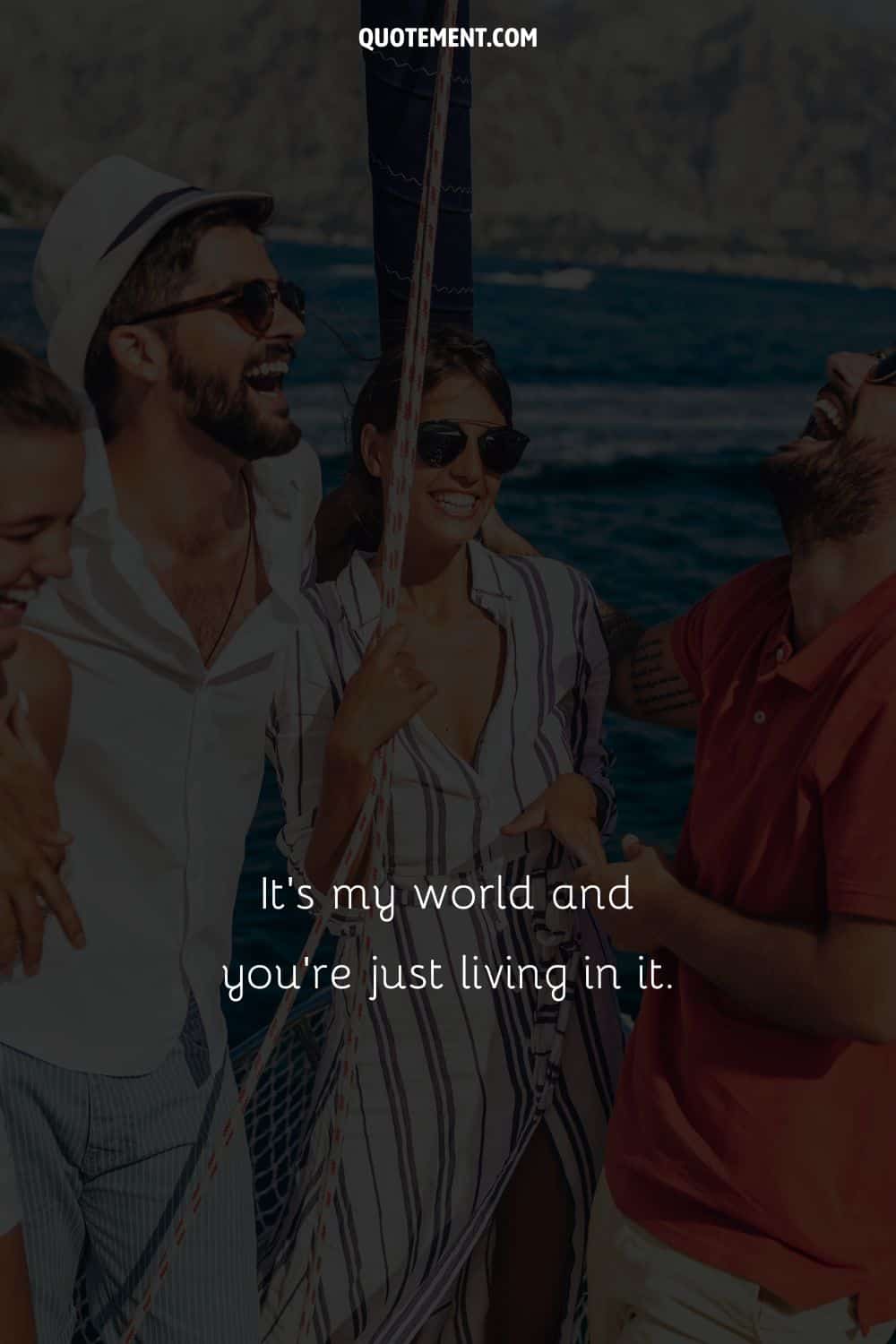 11. Paparazzi have been insane lately.
12. This girl is on fireeeee.
See also: 240 Fire Captions For Instagram To Set The World On Fire
13. Thanks for coming to my PowerPoint presentation.
14. Clearly, I couldn't pick just one photo.
15. Pics or it didn't happen
16. Don't look at the caption… look at me.
17. In case memory fails.
18. I'm just going to dump my entire weekend here, ok?
19. Never will I ever post just a single picture.
20. Life is too short for aesthetic photo dump captions.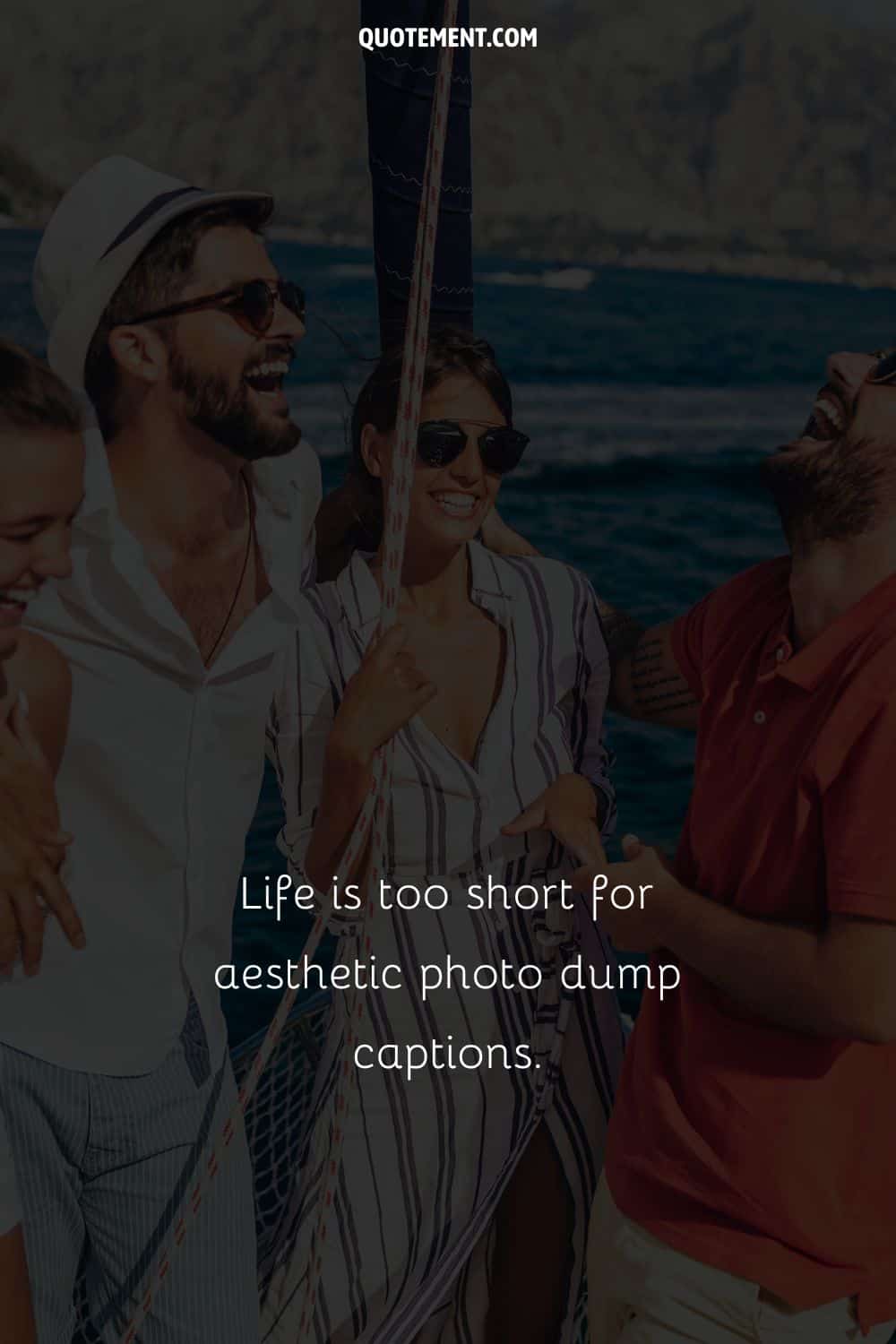 See also: 330 Cool And Catchy Aesthetic Captions For Instagram
Simple And Short Photo Dump Captions
1. Museum of moments.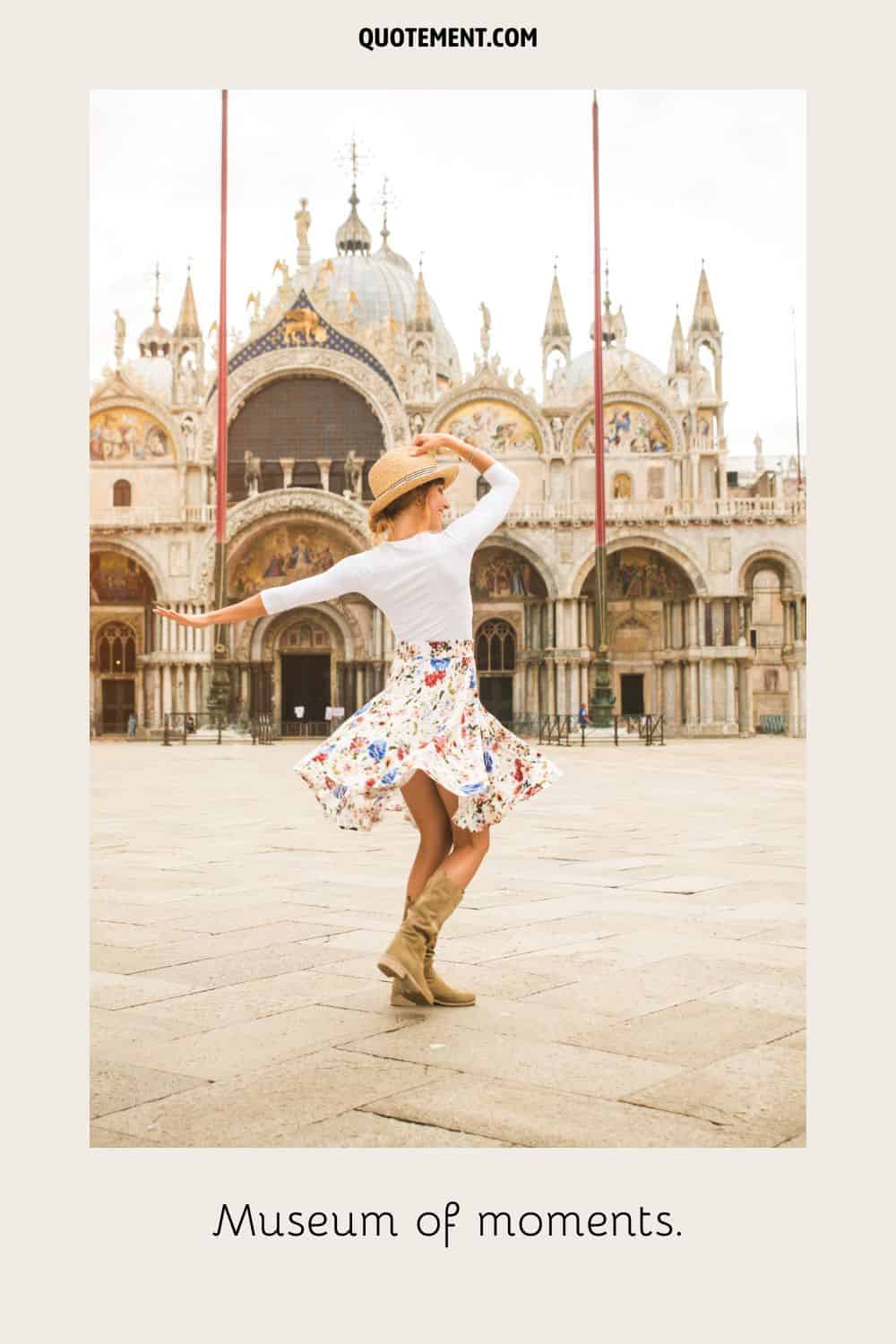 2. A visual diary.
3. A photo journey.
4. Deleted scenes
5. Life in snapshots. 
6. A collage of life.
7. The heart's gallery.
8. Sun-kissed memories.
See also: 80 Glowing Sun Kissed Quotes For A Perfect Instagram Post
9. Cherished moments.
10. Swipe for a surprise.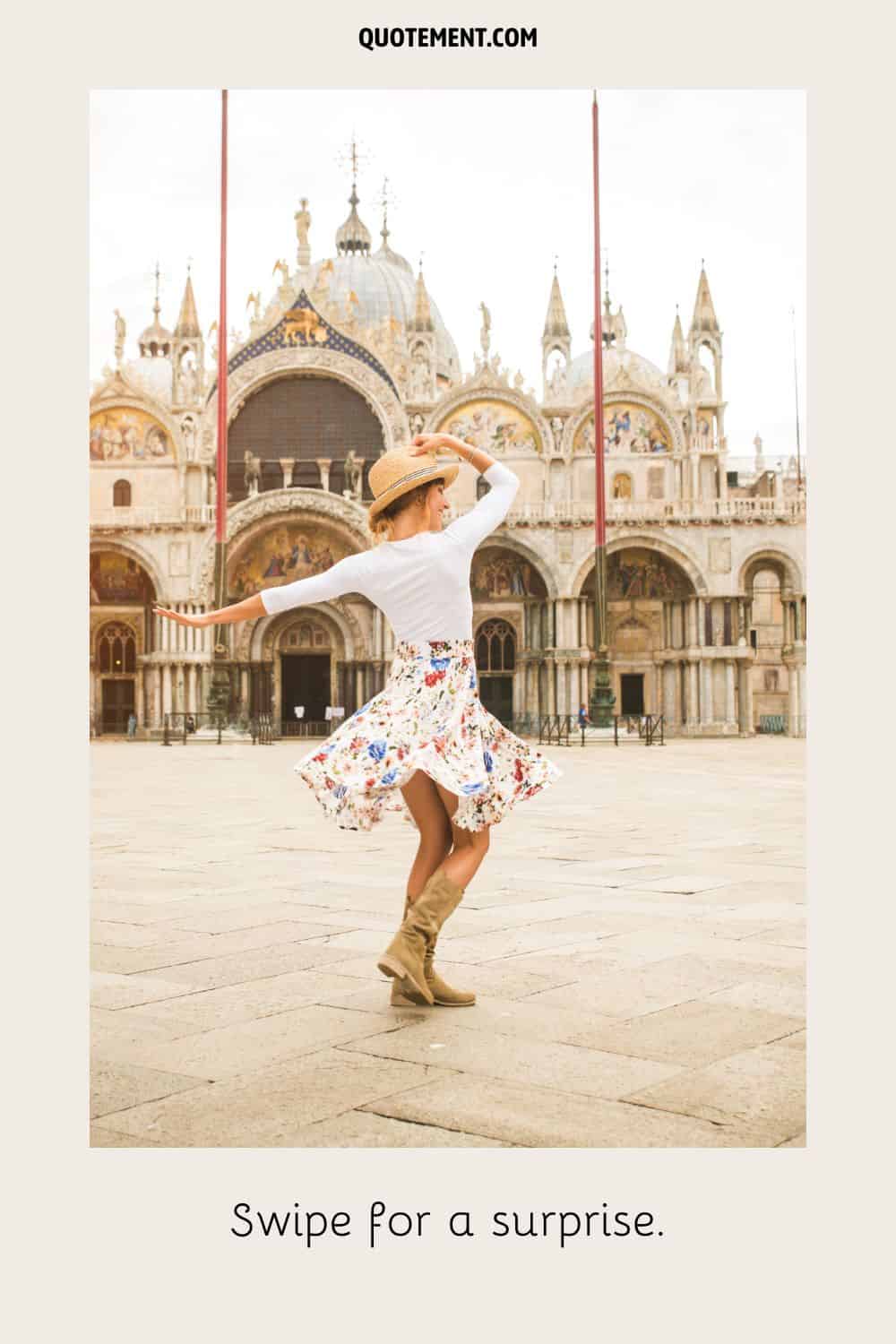 11. The world in pictures.
12. The story of us.
13. This is how we do.
14. Picture-perfect memories.
15. Through the lens.
See also: 330 Best Short Instagram Captions For Your Exciting Posts
Creative Photo Dump Captions: Quotes and Song Lyrics
1. "In the end, we'll all become stories." — Margaret Atwood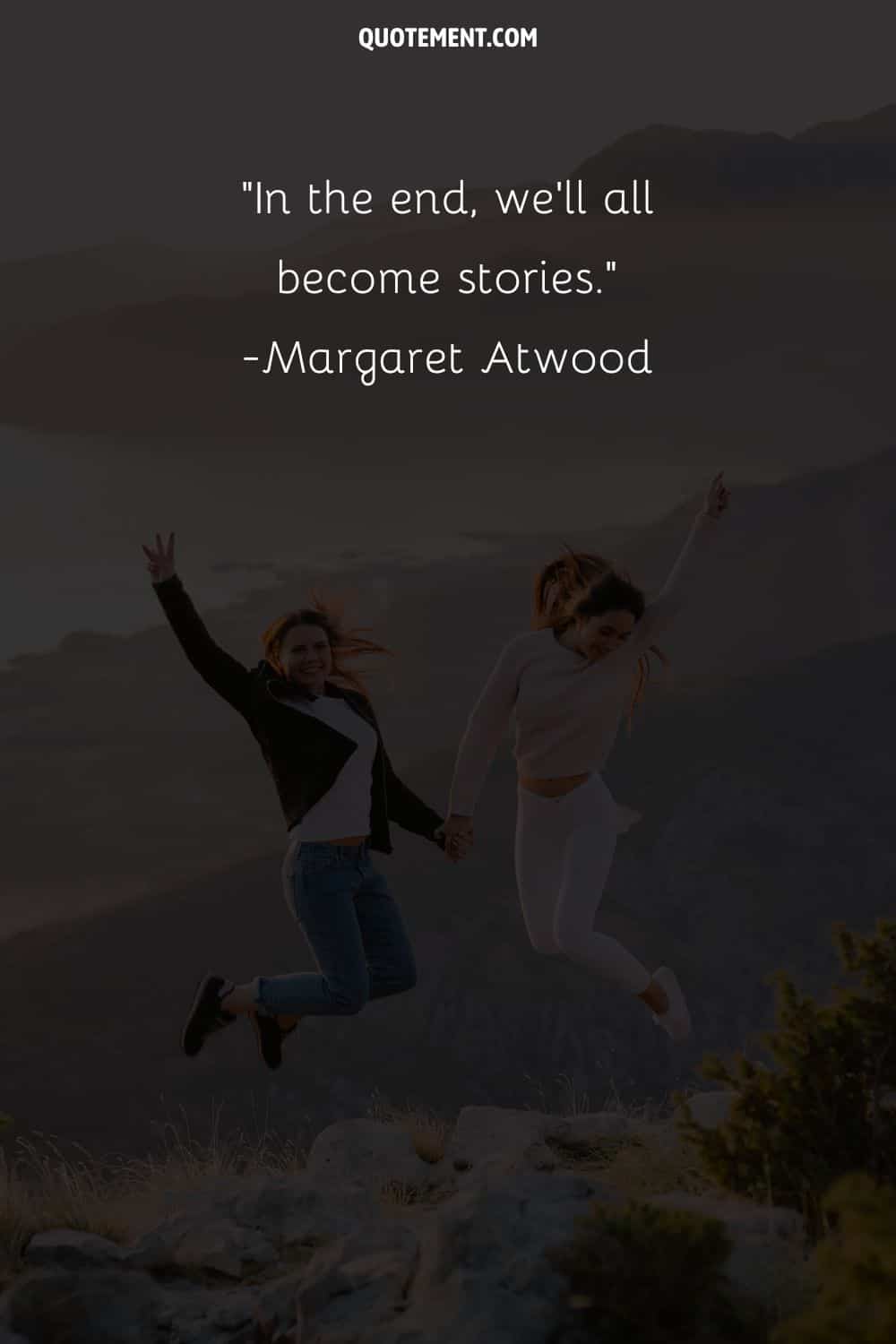 2. "It's a great day to be alive." — Travis Tritt, "Great Day to Be Alive"
3. "Oh, we're halfway there, livin' on a prayer." — Bon Jovi, "Livin' on a Prayer"
4. "In every life we have some trouble, but when you worry, you make it double." — Bobby McFerrin, "Don't Worry Be Happy"
5. "With every broken bone, I swear I lived." — OneRepublic, "I Lived"
6. "I'm on top of the world, hey!" — Imagine Dragons, "On Top of the World"
7. "Life is a highway, I wanna ride it all night long." — Tom Cochrane, "Life is a Highway"
8. "Collect moments, not things." — Aarti Khurana
9. "Every picture tells a story." — Rod Stewart
10. "Life is like photography. You need the negatives to develop." — Unknown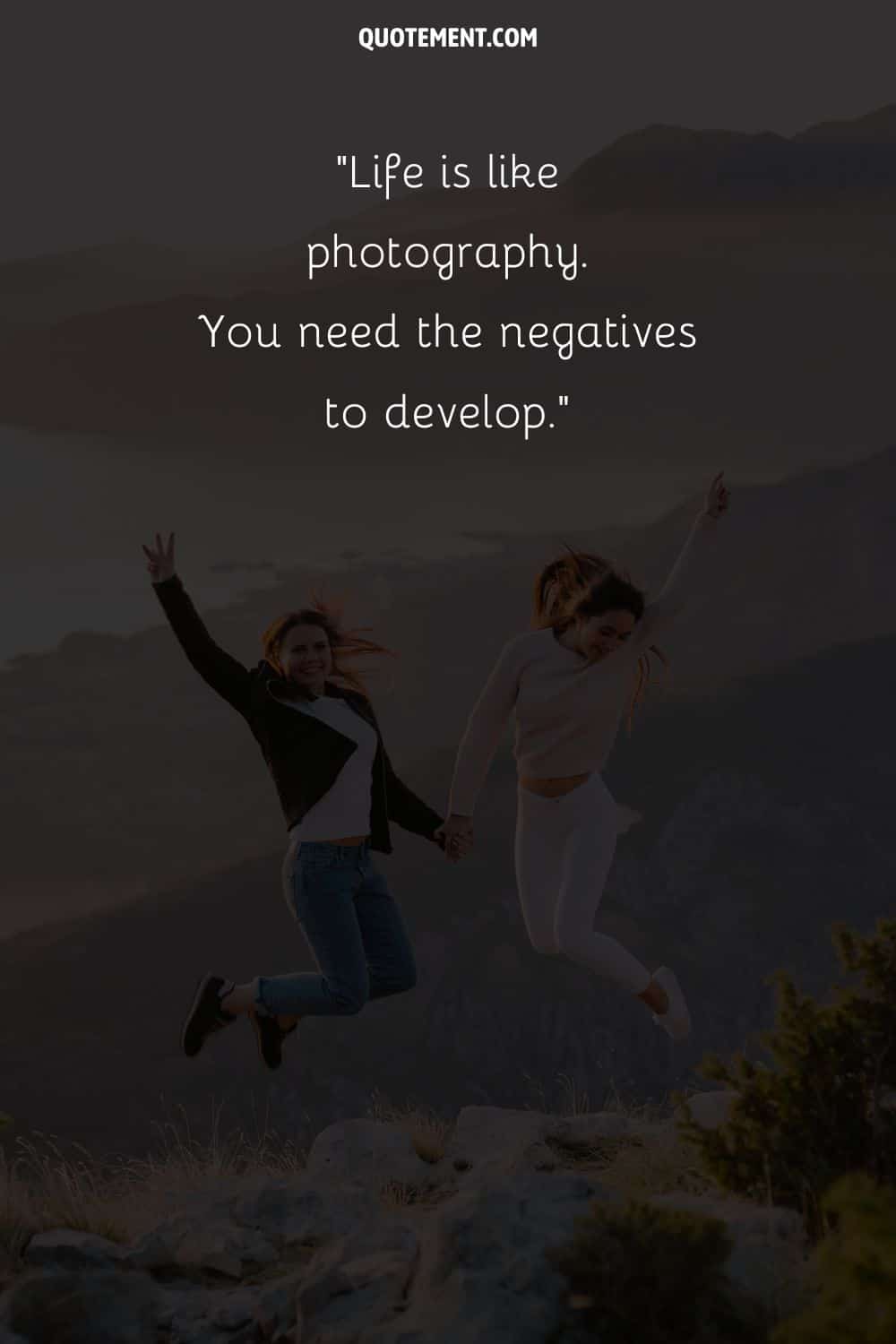 11. "It's a beautiful day, don't let it get away." — U2, "Beautiful Day"
12. "Taking pictures is like tiptoeing into the kitchen late at night and stealing Oreo cookies." — Diane Arbus
13. "Photography is a way of feeling, of touching, of loving." — Aaron Siskind
14. "We keep this love in a photograph." — Ed Sheeran, "Photograph"
15. "Baby, it's your world, ain't it?" — Nicki Minaj
See also: 220 Best Nicki Minaj Captions For Your Next Insta Post
Conclusion
When posting a photo dump, the most important thing is to make it simple and relatable.
Pick favorite moments from your camera roll, add a cute simple photo dump caption and hit the "post" button.
Be authentic and share your magic with the world!