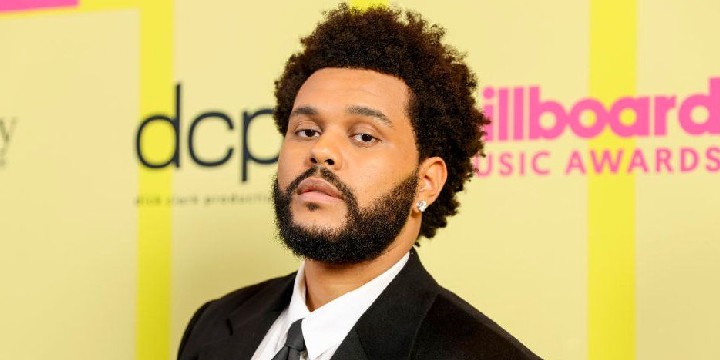 These 70 The Weeknd quotes, like his song lyrics, will inspire you to persevere in the face of adversity and urge you to live your best life.
The Weeknd began his career in 2010 by uploading three songs on YouTube. Unfortunately, the videos were removed because they violated the company's terms and conditions. But, the songs became popular and were reposted by well-known websites.
Aside from his meaningful lyrics, he is well-known for his expressive singing style and broad vocal range. This Grammy winner is also recognized for his intimate and powerful atmospheric sound.
So, if you're curious to know more about this diverse artist, make sure you add this list to your must-reads!
Check out the complete collection below.
And don't forget to read these Doja Cat quotes and Travis Scott quotes.
Best The Weeknd Quotes
1. "For a dreamer, night's the only time of day."
2. "Nothing is stopping me from doing what I love to do."
3. "I ain't scared of the fall. I've felt the ground before."
4. "The last thing you want is to not be recognized for all of the hard work you put in."
5. "I'm all about evolution. I'm the first person to judge myself."
6. "Staying in a hopeless and miserable situation doesn't make you loyal, it just makes you miserable."
7. "I want to be remembered as iconic and different."
8. "Too many people spend money they haven't earned to buy things they don't want to impress people they don't like."
9. "You're in love with something bigger than love, you believe in something stronger than trust."
10. "I think that's why my career is going to be so long—because I haven't given people everything."
Famous The Weeknd Quotes
11. "I'm too full to swallow my pride."
12. "This the sh*t I live for, with the people I die for."
13. "Push it to the limit, push it through the pain."
14. "I mean, in life, what relationship is easy?"
15. "I just want to keep pushing the envelope without it feeling forced."
16. "It's always been in me. I just had to be confident enough to let it out."
17. "Everything I said I'd do, I did. I'm good."
18. "I never put a face to my music, which actually made the music that much more mysterious."
19. "When people meet me, they say that I'm really kind—contrary to a lot of my music."
20. "I'm the drug in your veins, just fight through the pain."
21. "Heaven only lets a few in. It's too late for me to choose it."
22. "Who needs a hero? You need a hero, look in the mirror, there goes your hero."
23. "I like to create characters based on different people I've met—and relationships. I like to tell stories loosely based on real-life events."
24. "I realized, I belong to you. I feel the darkness when I'm away from you."
25. "So you're somebody now, but what's somebody in a nobody town?" 
26. "I'm sorry I was distracted by my lack of giving a sh*t."
Also read: Kendrick Lamar Quotes
Inspirational The Weeknd Quotes
27. "Once you learn to hit, teach yourself to never miss again."
28. "They're gonna remember my legacy."
29. "I couldn't ever go back home without being something. I probably would never have gone back home. That was definitely a big motivation. To get back home, and not empty-handed."
The Weeknd Quotes and Lessons on Life
30. "Be loyal to your own peace of mind."
31. "Happiness exists when you don't know a thing."
32. "If it hurts to breathe, open a window."
33. "Look at all that money. The money is the motive."
34. "If you try to play your luck, ain't nobody gonna care enough to catch you fall."
35. "Die with a smile. Don't show the world how alone you've become. They all feel the same."
36. "I'm a prisoner to my addiction. I'm addicted to a life that's so empty and so cold I'm a prisoner to my decisions."
The Weeknd Quotes That Zoom in on Love
37. "All the misery was necessary when we're deep in love."
38. "You fall in love with the little things about someone, like the sound of their laughter and the way their smile forms."
39. "'Cause my heart belongs to you, I'll risk it all for you."
40. "You've been scared of love and what it did to you."
41. "So tell me you love me, only for tonight. Only for one night, even though you don't love me."
42. "Don't make me make you fall in love."
43. "We'll find our love in the sky."
44. "You make it look like it's magic, 'cause I see nobody, nobody but you."
45. "What does it mean when your heart's already numb? You're a professional."
46. "Pick up your phone, I got a question. Oh, if I die tonight, would you regret it?"
47. "In my dark time, taking it back to the street, making those promises that I could not keep. In my dark time, baby this is all I could be, only my mother could love me for me."
48. "Call out my name when I kiss you so gently. I want you to stay, I want you to stay, even though you don't want me. Girl, why can't you wait? Why can't you wait, baby? Girl, why can't you wait 'til I fall out of love?"
The Weeknd Quotes That Will Teach You About Relationships and Commitments
49. "He's what you want. I'm what you need."
50. "Marriage is scary to me, man."
51. "Baby, I'm a pro at letting go. I love it when they come and go."
52. "I chose the life, then I realized she might have been the one, I let her go for a little fun."
53. "You're gonna hate him, then you'll want me, then you'll miss him, then you'll hate me."
54. "And I know she'll be the death of me. At least we'll both be numb and she'll always get the best of me. The worst is yet to come."
55. "I feel there's someone else worth your time from the start. He's just one call away from your mind and your heart."
56. "The distance and the time between us, it'll never change my mind, 'cause baby I would die for you."
57. "I said I didn't feel nothing, baby, but I lied. I almost cut a piece of myself for your life. Guess I was just another pit stop 'til you made up your mind. You just wasted my time."
58. "Baby, show me you're a keeper. It's been hard for me to keep up, you've been tryna keep me in the dark."
Interesting The Weeknd Quotes About Music and His Career
59. "I make good music for long journeys."
60. "My purpose is to make exciting music, and I feel like I'll be doing that for the rest of my life, so there's no pressure."
61. "I was very camera shy. People like hot girls, so I put my music on hot girls and it just became a trend. The whole 'enigmatic artist' thing, I just ran with it. No one could find pictures of me."
62. "The effect of music on fashion has been immense, especially hip hop and urban music."
63. "When I was making the early stuff, I never expected it to be so big. I was in my own kind of bubble. I never wanted to tour; I just wanted to create music and make a diary I could put out into the world. And sometimes, I became the characters."
64. "I just kept touring and touring until it became second nature to go on stage, perform, and sing."
65. "You aren't normal if you sing to people. You aren't a normal person. It's nerve-racking."
66. "Nothing feels better than going on stage and everybody is singing every word—and actually wanting to see you."
67. "Environment is very important to me. Sometimes I have to perform during the day for festivals, and my music does not work in the daytime. It is nighttime music."
68. "At one point, I didn't care. Now I want as many people to hear my music as possible."
69. "I usually don't like to 'spoon feed' my audience, because I grew up idolizing story tellers who tell stories using symbolism, so it was in my nature to do the same."
70. "Once you've changed who you are or who you've portrayed in your music, the fans, they'll catch it. Once I feel like the world knows me for anything else but my music, then I feel like I failed."
What Lessons Did You Gather From The Weeknd's Quotes and Hit Songs?
The Weeknd is a creative and diverse artist hailed from Toronto. He has a crooning and deep voice that made fans worldwide fall in love with every song he released. There's no doubt that he rose to fame due to his distinct music and lyrics.
The Weeknd wrote songs to inspire fans to make the most of their lives. He put his heart and soul into every word and made sure that his listeners were able to feel what he wanted to impart. In 2020, Time Magazine named him one of the world's most influential people.
We hope these The Weeknd quotes were able to help you find your true self and encourage you to try new things. Remember that you are strong enough to overcome any challenge that life throws at you.
Which of these The Weeknd quotes motivated you to go after your goals? Please, share your thoughts in the comments area.
Read Next: