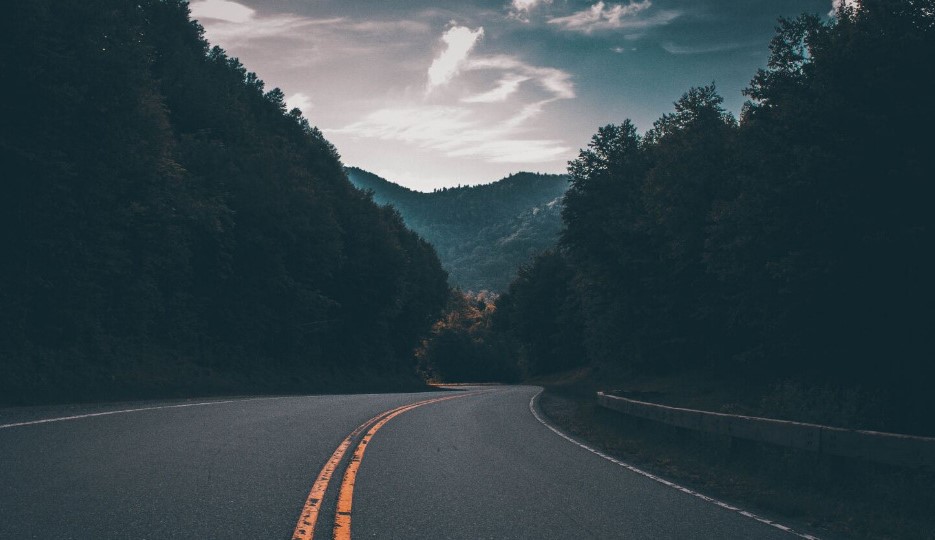 I've rounded the best collection of explore quotes, sayings, captions, and status (with images and pictures) that will inspire you to push boundaries, travel the world, and broaden your perspective.
Exploring is an essential part of life. Traveling to new places and knowing about new people, cultures, and places is a great way to gain knowledge, experience, and understanding of the world around us.
Also, the word exploring is used in many forms. It may mean physical exploration such as traveling,  adventure, or hiking to intellectual exploration such as reading or researching.
Also Check: Travel Quotes
Thus exploring is all about discovering new experiences, learning new things, and living life with a spirit of adventure and thrill.
On the journey of life, there is a lot to discover, explore and learn.
So just feed your quest for traveling and expand your horizons. It will help you develop new perspectives in life and unleash your full potential.
Here is a list of some insightful quotes about exploring from famous adventurers, travelers, and people who love adventure and self-discovery in life.
Top 10 Explore Quotes
"Not all those who wander are lost." – J.R.R. Tolkien
"Once a year, go someplace you've never been before." – Dalai Lama
"A great way to learn about your country is to leave it." – Henry Rollins
"A good traveler has no fixed plans and is not intent on arriving." – Lao Tzu                                                                             
"He who would travel happily must travel light." – Antoine de St. Exupery
"Only those who risk going too far can possibly find out how far one can go." – T.S. Eliot
"If we were meant to stay in one place, we would have roots instead of feet." – Rachel Wolchin

"Travel makes one modest. You see what a tiny place you occupy in the world." – Gustav Flaubert
"Do not follow where the path may lead. Go instead where there is no path and leave a trail." – Ralph Waldo Emerson
Famous Quotes Exploring Life
If you feel stuck or stagnant in the monotony of daily life then pack your bags and jet set and go to a new place.
Also See: Road Trip Quotes
Not only a new place brings fresh energy but is also a great thing for new learning and personal growth.
These explore quotes about life will give you a new vision and perspective to enjoy the jounery of life.
"Explore the unseen." – Unknown
"My greatest fear is not living my life." – Ed Stafford
"I haven't been everywhere but it's on my list." – Susan Sontag
"The best explorer is one without a camera." – Kamand Kojouri                                                                                           
"I will go anywhere, provided it be forward." – David Livingstone
"Life is either a daring adventure or nothing at all." – Helen Keller
"A ship in a harbor is safe, but it not what ships are built for." – John A. Shedd
"We travel, some of us forever, to seek other states, other lives, other souls." – Anaïs Nin

"All journeys have secret destinations of which the traveler is unaware." – Martin Buber
"Tourists don't know where they've been, travelers don't know where they're going." – Paul Theroux

"Sometimes the most scenic roads in life are the detours you didn't mean to take." – Angela N Blount
"Without new experiences, something inside of us sleeps. The sleeper must awaken." – Frank Herbert

"To awaken quite alone in a strange town is one of the pleasantest sensations in the world." – Freya Stark
"People do not decide to become extraordinary. They decide to accomplish extraordinary things." – Edmund Hillary

"Travelling is therapy, where sorrows need no words for being expressed and healing needs no pills." – Sachin Kumar Puli
"No one realizes how beautiful it is to travel until he comes home and rests his head on his old, familiar pillow." – Lin Yutang

"Every man can transform the world from one of monotony and drabness to one of excitement and adventure." – Irving Wallace
"If you reject the food, ignore the customs, fear the religion and avoid the people, you might better stay home." – James Michener

"Our happiest moments as tourists always seem to come when we stumble upon one thing while in pursuit of something else." – Lawrence Block
"Twenty years from now you will be more disappointed by the things that you didn't do than by the ones you did do. So throw off the bowlines. Sail away from the safe harbor. Catch the trade winds in your sails. Explore. Dream. Discover." – Mark Twain
Best Exploring Quotes
They remind us that there is a big, wide world out there waiting to be discovered and that the journey is just as important as the destination.
Also See: Weekend Getaway Quotes
Whether you're seeking adventure, relaxation, or personal growth, traveling can offer it all. So pack your bags, step out of your comfort zone, and embark on a journey of self-discovery.
"Life is short and the world is wide." – Unknown

"Great things have small beginnings." – Francis Drake
"Explore, Experience, Then Push Beyond." – Aaron Lauritsen                                                                                                             
"The more you explore, the more you learn and grow." – Nitesh Nishad                                                                               
"There's no time to be bored in a world as beautiful as this." – Unknown
"The more I travel, the more I know that I know nothing." – Dr. Prem Jagyasi
"Every new moment holds a greater potential than the last. Explore it!" – TemitOpe Ibrahim
"There are no foreign lands. It is the traveler only who is foreign." – Robert Louis Stevenson
"The gladdest moment in human life is a departure into unknown lands." – Sir Richard Burton
"You cannot explore the universe if you think that you are the center of it." – Joshua Suya Pelicano
"Those who do not know what is next for them ought to be explorers of themselves." – Lidia Longorio
"It is better to explore a gainful uncertainty than to sit in a painful certainty." – Ogwo David Emenike
"Life is an experiment in which you may fail or succeed. Explore more, expect least." – Santosh Kalvar
"Explore the hidden depths of existence and have profound and revealing experiences." – Jennifer Pierre
"When we allow ourselves to explore, we discover destinations that were never on our map." – Amie Kaufman
"Exploration is a wonderful way to open our eyes to the world and to truly see that impossible is just a word." – Unknown
"Travel is more than the seeing of sights; it is a change that goes on, deep and permanent, in the ideas of living." – Miriam Beard
"Exploration of space is worth it because humans need to explore. Knowledge is always good, and it's a really cool thing to see." – Penn Jillette
"Stuff your eyes with wonder, live as if you'd drop dead in ten seconds. See the world. It's more fantastic than any dream made or paid for in factories." – Ray Bradbury
Inspirational Exploration Quotes
"The world is yours to explore." – Unknown                                                                                                                             
"Exploration is curiosity put into action." – Don Walsh
"Travel is never a matter of money but of courage." – Unknown
"The potential for adventure makes life worth living." – Vicki Garside                                                                                     
"Dare to explore the beautiful places of the world." – Lailah Gifty Akita
"Exploration is really the essence of the human spirit." – Frank Borman
"You only get one life. It's actually your duty to live it as fully as possible." – Unknown
"Fill your life with experiences, not things. Have stories to tell, not stuff to show." – Unknown
"Man cannot discover new oceans unless he has the courage to lose sight of the shore." – Andre Gide
"Go wide, explore and learn new things. Something will surely have a kick for you." – Mustafa Saifuddin
"In wisdom gathered over time I have found that every experience is a form of exploration." – Ansel Adams
"Explore often. Only when you will know how small you are and how big the world is." – Pradeepa Pandiyan
"Enrich your life. Dream, explore and discover the unknown lands with new eyes, new lights and new truths." – Amit Ray
"The greatest explorer on this earth never takes voyages as long as those of the man who descends to the depth of his heart." – Julien Green
"Let the sea breeze blow your hair, let the sunset bring tranquility to your heart, let the distant places you travel allow you to explore yourself." – Somya Kedia
"We shall not cease from exploration, and the end of all our exploring will be to arrive where we started and know the place for the first time." – T. S. Eliot
"Success is an act of exploration. That means the first thing you have to find is the unknown. Learning is searching; anything else is just waiting." – Dale Dauten
"It is a big and beautiful world. Most of us live and die in the same corner where we were born and never get to see any of it. I don't want to be most of us." – Oberyn Martell
"Stand up; Grow up and Climb up. The reason why you can't see farther and further is because you didn't climb higher. Be willing to explore and be informed!" – Israelmore Ayivor
"We were meant to explore this earth like children do, unhindered by fear, propelled by curiosity and a sense of discovery. Allow yourself to see the world through new eyes and know there are amazing adventures here for you." – Laurel Bleadon Maffei
Short Explore Quotes To Fuel Your Wanderlust
If you like these quotes about exploring then also check out live life to the fullest quotes and You Only Live Once quotes.
"Explore the world." – Unknown                                                                                                                                             
"One life. One world. Explore it." – Unknown                                                                                                                               
"Leave the road, take the trails." – Pythagore
"Embrace, explore, endure." – Lailah Gifty Akita                                                                                                           
"Travel and change of place impart new vigor to the mind." – Seneca
"I think, just philosophically, we're made to explore." – Peggy Whitson
"You must go on adventures to find out where you truly belong" – Sue Fitzmaurice
"Remember that happiness is a way of travel – not a destination." – Roy M. Goodman
"An explorer cannot stay at home reading maps other men have made." – Susanna Clarke
"The world is a book and those who do not travel read only one page." – Agustine of Hippo
"WANDERLUST: a strong desire for or impulse to wander or travel and explore the world." – Unknown
"This I believe: that the free, exploring mind of the individual human is the most valuable thing in the world." – John Steinbeck
"I'm a wanderer. But I don't wander to explore the outer physical world, I do it to explore the universe inside me." – Appu Nirmal
"Once in a while it really hits people that they don't have to experience the world in the way they have been told to." – Alan Keightley
"It is in our nature to explore, to reach out into the unknown. The only true failure would be not to explore at all." – Ernest Shackleton
"What is a Wanderess? Bound by no boundaries, contained by no countries, tamed by no time, she is the force of nature's course." – Roman Payne
"Because in the end, you won't remember the time you spent working in the office or mowing your lawn. Climb that goddamn mountain." – Jack Kerouac
"We were born to be free, to expand our horizons by going where we have never gone before, and not to hang out in the relative comfort and safety of the nest, the known." – Dennis Merritt Jones
"A life lived every day doing only what needs to be done may seem convenient but your heart and soul don't live for convenience they live for exploration, imagination and the pursuit of dreams." – Avina Celeste
"Adventure is a path. Real adventure – self-determined, self-motivated, often risky – forces you to have firsthand encounters with the world. The world the way it is, not the way you imagine it." – Mark Jenkins
Amazing Exploration Quotes to Inspire You
"Never stop exploring." – Unknown                                                                                                                                   
"Wander often. Wonder always." – Unknown
"Never lose your sense of wonder." – Unknown
"Explore your existence." – Lailah Gifty Akita
"Escape. Explore. Dream. Discover." – Unknown                                                                                                               
"If you never go you will never know." – Unknown
"It's a big world out there. Go explore." – Unknown                                                                                                           
"Design a life that you are inspired to live." – Annette White
"Jobs fill your pockets but adventures fill your soul." – Unknown
"Keep exploring, you will discover new paths." – Lailah Gifty Akita
"Be fearless in the pursuit of what sets your soul on fire." – Jennifer Lee
"In every walk with Nature one receives far more than he seeks." – John Muir
"Go, fly, roam, travel, voyage, explore, journey, discover, adventure." – Unknown
"Time to open up a new chapter in life, and to explore a larger center." – Lillian Russell
"Explore as much as you can, as far as you can, for as long as you can. Because eventually, the day will come when you can't." – Dayan Tabima
"Adventure is allowing the unexpected to happen to you. Exploration is experiencing what you have not experienced before." – Richard Aldington
"I want to explore the world properly, to be able to write about and take pictures of all kinds of different cultures. Just be an explorer or adventurer." – Cara Delevingne
"We only know a tiny proportion about the complexity of the natural world. Wherever you look, there are still things we don't know about and don't understand … There are always new things to find out if you go looking for them." – David Attenborough
From the earliest human civilizations, explorers have sought new lands, resources, and cultures, driving innovation and progress.
Whether we seek to uncover the mysteries of the universe or simply explore the depths of our own minds, the spirit of exploration continues to inspire us to push the boundaries of what is possible.
If you like these inspirational explore quotes about exploring then check our posts on chill vibes quotes and enjoy your day quotes to deal with all the anxiety and stress you are going through.
Which is your favorite explore quote? If we have missed some quotes, share them with us in the comment section below and we shall be happy to add them to the list.
If you think you can relate to these uplifting explore quotes feel free to spread your feelings and share them with friends and family on Pinterest, Facebook, Tumblr, Instagram, Twitter, and more.
About The Author