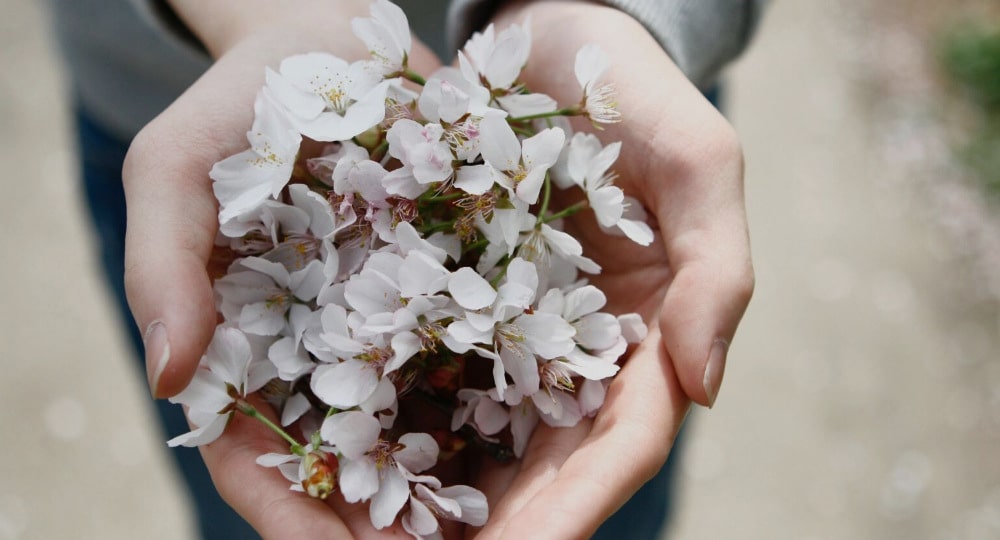 Read the best collection of healing quotes, sayings, and phrases to help you recover from hurt and pain.
Healing is a process of restoring physical, emotional, and spiritual well-being. It is a journey that requires time, patience, and a positive attitude.
Healing can come in many forms, from medical treatments to spiritual practices, and it can be a difficult and challenging experience.
Also See: Prayer for Healing Quotes
However, it is also a transformative one, allowing individuals to emerge from their struggles with newfound strength and resilience.
Throughout history, healers and philosophers have offered words of wisdom and inspiration to those in need of healing.
Inspirational healing quotes have the power to comfort, uplift, and inspire us, reminding us that we are not alone in our struggles and that there is always hope for a brighter future.
Top 10 Healing Quotes To Comfort You
"Healing is an inside job." – Dr. B.J. Palmer                                                                                                                             
"Love is the most important healing power there is." – Louise Hay                                                                                                           
"When wounds are healed by love, The scars are beautiful." – David Bowles                                                                               

"As soon as healing takes place, go out and heal somebody else." – Maya Angelou
"Our sorrows and wounds are healed only when we touch them with compassion." ― Anonymous, The Dhammapada                                                                                                                                                                                                         
"Healing is a matter of time, but it is sometimes also a matter of opportunity." – Hippocrates
"Do not delay healing just to wait on an apology that may never come." – Christine E. Szymanski
"Wisdom is nothing more than healed pain" ― Robert Gary Lee
"We repeat what we don't repair," ― Mary Beth Keane

"You will be a different person after the storm, because the storm will heal you from your perfection." – Bryant McGill
"We do not heal the past by dwelling there; we heal the past by living fully in the present." – Marianne Williamson                                                                                                                                                                           
"Out of suffering have emerged the strongest souls; the most massive characters are seared with scars." – Kahlil Gibran
Best Quotes About Healing
"Healing is the application of love." – Iyanla Vanzant                                                                                                                     
"Awareness is the first step in healing." – Dean Ornish
"When we heal the earth, we heal ourselves." – David Orr
"Healing yourself is connected with healing others." – Yoko Ono                                                                                             
"The greatest healing therapy is friendship and love." – Hubert H. Humphrey
"To me, forgiveness is the cornerstone of healing." – Sylvia Fraser
"Hurt in private. Heal in silence. Shine in public." – Unknown                                                                                                           

"We don't heal in isolation but in community." – S. Kelley Harrell
"Natural forces within us are the true healers of disease." – Hippocrates
"We heal our past by living our present love relationship." – Donna Goddard
"It's when we start working together that the real healing takes place." – David Hume

"The emotion that can break your heart is sometimes the very one that heals it…" – Nicholas Sparks
"One of the most healing things you can do is recognize where in your life you are your own poison." – Steve Maraboli
Famous Quotes On Healing
Motivational quotes about healing can come from a variety of sources, from religious texts to literature and poetry.
They can offer guidance, encouragement, and support, helping us to navigate the complexities of the healing process.
"Healing follows Forgiveness." – Pat Bluth                                                                                                                           
"All healing is first a healing of the heart." – Carl Townsend

"Allow yourself to ache. In it, there is healing." – Naide P Obiang                                                                                                   
"Be just the balm you need to heal what ails you." – Heather Davis

"Do not look for healing at the feet of those who broke you." – Rupi Kaur
"The greatest healing would be to wake up from what we are not." – Mooji

"When you really listen to yourself, you can heal yourself." – Ceanne Derohan
"No matter how long it takes to heal…we share the same scars…" – Daniel Yanez

"Earth has no sorrow that heaven cannot heal." ― Thomas Moore
"You can't be a victim and heal." — A. J. Langer

"Time doesn't heal emotional pain, you need to learn how to let go." – Roy T. Bennett
"Even the smallest shift in perspective can bring about the greatest healing." – Joshua Kai

"Music is such a great healing balm and a great way to forget your troubles." – Ricky Skaggs
"To heal is to touch with love that which we previously touched with fear." – Stephen Levine

"It's not all about healing yourself; it's just as importantly about letting yourself heal." – Terri Guillemets
"A true healer is the one who heals himself first so others can benefit from his own healing." – Hong Curley
Quotes For Healing And Strength
Whether you are struggling with a chronic illness, heartbreak, emotional pain, or grief of the loss of a loved one, healing quotes can provide a source of comfort and strength.
They can remind us of our innate resilience and the power of hope, helping us to find the courage to face our challenges and emerge stronger and more whole than ever before.
"Healing is about accepting not forgetting." – Unknown
"Healing is a process. Forgiveness is the beginning." – Unknown                                                                                                     

"Healing is the end of the conflict with yourself." – Stephanie Gailing                                                                                               
"I show my scars so that others know they can heal." – Rhachelle Nicol                                                                                                 

"The wish for healing has always been half of health." – Lucius Annaeus Seneca
"Given enough time and distance, the heart will always heal." – Laura Fitzgerald
"What happens when people open their hearts? They get better." – Haruki Murakami                                                           
"Our wounds are often the openings into the best and most beautiful part of us." – David Richo                                                                       
"The process of healing does not end when the wounds are no longer visible. It ends when the wounds no longer ache." – Unknown                                                                                                                                                     
"Our pain doesn't end when we start loving ourselves. But we learn to live with it, knowing that with time and love we will heal someday." – Dhiman
"Things I know about healing: When you want to run, stay. When you want to hide, open up. When you think you're done, go a little further." – Unknown
"Healing is not about 'fixing' broken people… Healing is about restoring the conscious awareness & experience of the whole perfection of who & what you truly are." – Unknown
"Spiritual healing occurs as we begin to consciously reconnect with our essential being – the wise, loving, powerful, creative entity that we are at our core." – Shakti Gawain
"The first step to healing is recognizing that there's a wound." – Unknown
Comforting Healing Quotes For The Soul
Life hurts and is full of struggles and adversity. You may be dealing with sickness, cancer, depression, or mental trauma that may be very painful and hurting.
Also See: Nature Heals Quotes
These comforting words and positive thoughts will give you faith, hope, and strength to recover and restore yourself mentally, spiritually, and physically.
"Self-forgiveness can heal you." – Andrew Zaffina
"Self-forgiveness is essential to self-healing." – Ruth Carter Stapleton
"We are healed from suffering only by experiencing it to the full." – Marcel Proust
"The soul always knows what to do to heal itself. The challenge is to silence the mind." – Caroline Myss                                                                                                                                                                                                     

healing quotes

"Eventually, you will come to understand that love heals everything, and love is all there is." – Gary Zukav
"Healing doesn't mean the damage never existed. It means the damage no longer controls your life." ― Unknown                                                                                                                                                                                 
"The practice of forgiveness is our most important contribution to the healing of the world." – Marianne Williamson
"HEALING comes when we CHOOSE to walk away from darkness and move towards a brighter light." – Dieter F. Uchtdorf                                                                                                                                                                         
"Healing doesn't usually spring up instantaneously, instead it manifests itself in small yet delightful doses of "normal." – Unknown
"Healing is simply attempting to do more of those things that bring joy and fewer of those things that bring pain." – O. Carl Simonton
"For the human soul is virtually indestructible, and its ability to rise from the ashes remains as long as the body draws breath." – Alice Miller
"Until you heal your past, your life patterns and relationships will continue to be the same, it's just the faces that change." – B Grace Jones
"Love one another and help others to rise to the higher levels, simply by pouring out love. Love is infectious and the greatest healing energy." – Sai Baba
"It has been said that time heals all wounds. The truth is that time does not heal anything. It merely passes. It is what we do during the passing of time that helps or hinders the healing process." – Jay Marshall
"Healing is NOT an overnight process. It takes time. Sometimes you'll feel like you're finally over something & happy again, and the wound will reopen. Don't give up, don't get discouraged. Take each day 1 step at a time. Just try to be in a better place mentally and emotionally than you were yesterday." – Unknown
Inspirational Healing Quotes For Recovery
You might feel like your healing process is taking forever but you'll eventually feel better and happier.
Instead of running from your emotions, face and accept them.
Forgiveness and letting go are a big part of the healing process as this will help you make peace with your past and move on.
"Time heals all wounds." – Unknown                                                                                                                                           
"It's harder to heal than it is to kill." – Tamora Pierce
"Heal yourself, first. The rest will come later." – Unknown
"To heal a wound you need to stop touching it." – Unknown                                                                                                         
"No one heals himself by wounding another." ― St. Ambrose
"Time heals nothing unless you move along with it." – Unknown
"The poison leaves bit by bit, not all at once. Be patient. You are healing." – Unknown
"Create in me a clean heart, O God, and renew a right spirit within me." – Psalm 51:10 ESV
"Your body's ability to heal is greater than anyone has permitted you to believe." – Unknown
"When you can tell the story and it doesn't bring up any pain, you know it is healed." – Unknown
"Every step taken in mindfulness brings us one step closer to healing ourselves and the planet." – Thich Nhat Hanh
"Healing rain is a real touch from God. It could be physical healing or emotional or whatever." – Michael W. Smith
"Healing does not mean going back to the way things were before, but rather allowing what is now to move us closer to God." – Ram Dass
"Instead of saying "I'm damaged, I'm broken, I have trust issues" say "I'm healing, I'm rediscovering myself, I'm starting over"." – Horacio Jones
"Meditation can help us embrace our worries, our fear, our anger; and that is very healing. We let our own natural capacity of healing do the work." – Thich Nhat Hanh
"Everything heals. Your body heals. Your heart heals. The mind heals. Wounds heal. Your soul repairs itself. Your happiness is always going to come back. Bad times don't last." – Unknown
"Healing is impossible in loneliness; it is the opposite of loneliness. Conviviality is healing. To be healed we must come with all the other creatures to the feast of Creation." – Wendell Berry
"Healing is embracing what is most feared; healing is opening what has been closed, softening what has hardened into an obstruction, healing is learning to trust life." – Jeanne Achterberg
"Healing may not be so much about getting better, as about letting go of everything that isn't you – all of the expectations, all of the beliefs" and becoming who you are." – Rachel Naomi Remen
"It has been said, 'time heals all wounds.' I do not agree. The wounds remain. In time, the mind, protecting its sanity, covers them with scar tissue and the pain lessens. But it is never gone." – Rose Kennedy
Deep Healing Quotes for a Broken Heart (Love)
A broken heart fills you with sadness, hurt, pain, and a feeling that you find difficult to explain in words.
Also See: Healing Heart Quotes
These meaningful healing quotes for a broken heart will give you the right words to express the emotional turmoil you are going through.
God heals.
"Humor is healing."
"The main reason for healing is love."
"Part of the healing process is sharing with other people who care." – Jerry Cantrell
"The wound is the place where the light enters you." ― Rumi                                                                                                                 
"Healing is an art. It takes time, it takes practice. It takes love." – Maza Dohta                                                                                         
"I know my heart will never be the same but I'm telling myself I'll be okay." – Sara Evans
"Healing takes courage, and we all have courage, even if we have to dig a little to find it." – Tori Amos
"The best way to heal a broken heart, it turns out, is to find a way to move past the hurt." – Mary Kay Andrews
"Every time your heart is broken, a doorway cracks open to a world full of new beginnings, new opportunities." – Patti Roberts
"Hearts are breakable," Isabelle said. "And I think even when you heal, you're never what you were before"." ― Cassandra Clare, City of Fallen Angels
Bible Quotes About Healing
The Bible offers many quotes about healing, both physical and spiritual.
These thoughts on healing have provided comfort and inspiration for believers throughout history, reminding us of God's love, grace, and healing power of prayers.
These Christian healing quotes and Jesus heals quotes offer hope and comfort to those who are struggling with illness or other forms of suffering, reminding us that God is with us and that healing is possible through faith and prayer.
"I am the Lord who heals you." – Exodus 15:26
"He heals the broken-hearted and binds up their wounds." – Psalm 147-3 
"But I will restore you to health and heal your wounds,' declares the LORD." – Jeremiah 30:17
"Heal me, O Lord, and I shall be healed; save me, and I shall be saved, for you are my praise." – Jeremiah 17:14
"Heal me, O Lord, and I will be healed; save me and I will be saved, for you are the one I praise." – Jeremiah 17:14
"Worship the LORD your God, and his blessing will be on your food and water. I will take away sickness from among you…" – Exodus 23:25
"Nevertheless, I will bring health and healing to it; I will heal my people and will let them enjoy abundant peace and security." – Jeremiah 33:6
"Dear friend, I pray that you may enjoy good health and that all may go well with you, even as your soul is getting along well." – 3 John 1:2
"So do not fear, for I am with you; do not be dismayed, for I am your God. I will strengthen you and help you; I will uphold you with my righteous right hand." – Isaiah 41:10
"He said, "If you listen carefully to the LORD your God and do what is right in his eyes, if you pay attention to his commands and keep all his decrees, I will not bring on you any of the diseases I brought on the Egyptians, for I am the LORD, who heals you." – Exodus 15:26
For More Inspirational Quotes;
Leap of Faith Quotes
Spiritual Quotes
God's Timing Quotes
Encouraging Quotes
Positive Affirmations
Positive Words for Hard Times
Whether you are struggling with physical illness, emotional pain, or spiritual turmoil, healing quotes can provide a source of comfort and strength.
These reassuring words on healing will help you heal your mind, body, and soul.
Do not forget to read our posts on quotes on yoga and meditation for a great relaxing day.
What are your favorite heal yourself sayings? Let us know in the comment section below.
Feel free to share these uplifting pictures and wallpaper with friends and family on Facebook, Instagram, WhatsApp, Tumblr, Pinterest, and more to spread some wise words of wisdom to inspire others.
About The Author