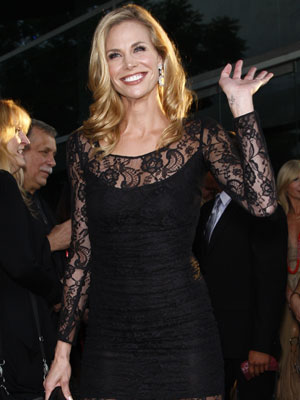 Brooke Burns is a Dallas, Texas-born model, actress, game show host, and TV personality, known for her role on 'Baywatch' and the host of several hit game shows. The star, born March 16, 1978, had her breakout role on the Spanish-American teen sitcom 'Out of the Blue' in 1995 and 1996. She was cast as Jessie Owens in 'Baywatch' in 1998 and continued her role in the spin-off series 'Baywatch: Hawaii'. In the unscripted world, Brooke has hosted the game shows 'Dog Eat', 'Hole in the Wall' and GSN's quiz show 'The Chase', for which she was nominated for two Daytime Emmys.
Brooke has been married to director Gavin O'Connor since 2013. She is a mother of two.
Here, Brooke smiles at the 1999 premiere of 'Jawbreaked' in LA. She looked so happy to be there.
Want to see more photos of Brooke Burns through the years? Click through the gallery!