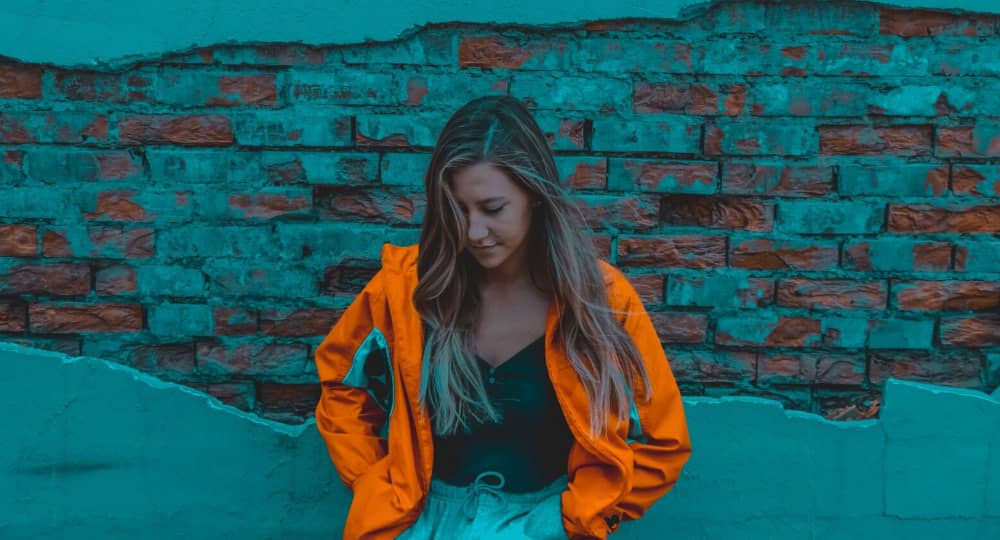 Read the best collection of style quotes, sayings, and captions that celebrate individuality and encourage confidence in personal style choices.
Style is a reflection of who we are, our personality, our beliefs, and our aspirations. It is a way of communicating without saying a word.
From our clothing to our accessories, our style speaks volumes about who we are and what we stand for.
Also See: Fashion Quotes
In the words of designer Yves Saint Laurent, "Fashions fade, style is eternal." Style is not just about what we wear, but about how we wear it.
It is about the attitude and confidence we exude and the way we carry ourselves. As we navigate through life, our style evolves and grows with us, becoming a part of our identity.
These style quotes remind us that fashion may change, but our style remains a constant expression of who we are.
Top 10 Style Quotes To Inspire You
"Being happy never goes out of style." – Lilly Pulitzer
"Fashions fade, style is eternal." – Yves Saint Laurent                                                                                                 
"To achieve style, begin by affecting none." – E.B. White

"Style; all who have it have one thing: originality." – Diana Vreeland
"Style is a way to say who you are without having to speak." – Rachel Zoe                                                                     
"Style is knowing who you are, what you want to say, and not giving a damn." – Orson Welles
"Real style is never right or wrong. It's a matter of being yourself on purpose." – G. Bruce Boyer
"To me, style is all about expressing your individuality freely and courageously." – Timothy John
"Create your own style, let it be unique for yourself and yet identifiable for others." – Anna Wintour

"Why change? Everyone has his own style. When you have found it, you should stick to it." – Audrey Hepburn
Famous Style Quotes & Sayings
Throughout history, many famous figures have shared their thoughts on style, leaving us with timeless quotes that capture the essence of this art form.
Also See: Classy Women Quotes
These quotes on style remind us that style is not just about following trends, but about expressing ourselves authentically and confidently.
"Style is the image of character." – Edward Gibbon
"Fashion changes, but style endures." – Coco Chanel                                                                                                               
"Do it big, do it right, and do it with style." – Unknown
"People will stare. Make it worth their while." – Unknown
"I dress not to impress but for style and comfort." – Unknown
"Fashion is what you buy, style is what you do with it." – Unknown                                                                             
"Great personal style is an extreme curiosity about yourself." – Iris Apfel
"Elegance is when the inside is as beautiful as the outside." – Coco Chanel
"Don't change to fit the fashion, change the fashion to fit you." – Unknown
"Style is about confidence. That's the real beauty." – Diane Von Furstenberg
"Style is not about the clothes, it's about the individual." – Alexander Mcqueen
"Style never speaks, but somehow is always saying something." – Mircea Popister

"Style is whatever you want to do, if you can do it with confidence." – George Clinton
"My style is not that big. I wear heels, tight pants, and I wear diamonds." – Donatella Versace

"In the fashion industry, elegance, style, and uniqueness always find their voices." – Debasish Mridha
"If you're wearing suits and you want to create your own sense of style, get to the tailor." – Matt Bomer

"Create your own visual style… let it be unique for yourself and yet identifiable for others." – Orson Welles
"Fashion is what you're offered four times a year by designers. And style is what you choose." – Lauren Hutton

"Style is very personal. It has nothing to do with fashion. Fashion is over quickly. Style is forever." – Ralph Lauren
"Ageing doesn't mean giving up on style and individuality; it doesn't mean abandoning fashion and living in comfy slippers." – Twiggy
Best Quotes About Style
From the classic elegance of Audrey Hepburn to the bold and unapologetic style of Rihanna, these style icons have left us with words that resonate with anyone who values self-expression and authenticity.
Whether you're a fashion enthusiast or just looking for some inspiration, these style quotes will give you the motivation you need to express yourself confidently and boldly.
"Style is the answer to everything." – Unknown
"I don't do fashion, I am fashion." – Coco Chanel
"Life is a stage, so exit in style." – Cassandra Clare
"Forget the rules. If you like it, wear it!" – Unknown                                                                                                         
"The secret to style is a beautiful smile." – Richelle E. Goodrich
"Style is joyful if you allow yourself to have joy." – Stacy London
"In a world full of trends, I want to remain a classic." – Unknown
"Character is your beauty; style is your strength." – Debasish Mridha
"Style is not a display of wealth but an expression of imagination." – Anonymous
"The secret of great style is to feel good in what you wear." – Ines de la Fressange
"I think there are very few people who have real style, a real personality, and real beauty." – Marisa Berenson
"Style is something very individual, very personal, and in their own unique way, I believe everyone is stylish." – Salman Khan
"Don't just steal the style, steal the thinking behind the style. You don't want to look like your heroes, you want to see like your heroes." – Austin Kleon
"Seeing, feeling, thinking, believing – these are the stages of how we change our style on the outside and our self-image on the inside." – Stacy London
"You may not have the power to control whatever happens to you, but you have the power to stop it from affecting your sense of style." – Israelmore Ayivor
Short Style Quotes About Attitude
"Style is not a size, it is an attitude." – Unknown
"Life is simple when you live simply." – Unknown
"It's not about brand, it's about style." – Unknown                                                                                                                     
"Fashion says "me too". Style says "me only"." – Unknown                                                                                                                     
"You don't find a style. A style finds you." – Keith Richards
"I want people to see the dress, but focus on the woman." – Vera Wang
"Style is a reflection of your attitude and personality." – Shawn Ashmore
"Fashion is the armor to survive the reality of everyday life." – Bill Cunningham
"I dress myself, not to impress, but for comfort and for style." – Lindsey Wixson
"Fashion is part of our culture, and it's about more than just a pretty dress." – Joan Smalls
"Behind the perfection of a man's style, must lie the passion of a man's soul." – Oscar Wilde
"In character, in manner, in style, in all things, the supreme excellence is simplicity." – Henry Wadsworth
"There is no style in dieting but we become beautiful when we change our style of living." – Debasish Mridha M.D
"Personal style is about a sense of yourself, a sense of what you believe in, and wearing what you like." – Ralph Lauren
"Fashion is very important. It is life-enhancing and, like everything that gives pleasure, it is worth doing well." – Vivienne Westwood
Style Vs. Fashion
Fashion and style are often used interchangeably, but they are actually two distinct concepts.
Style is more personal and enduring. It refers to the way an individual expresses themselves through their clothing and accessories.
Style is about creating a unique and individual look that reflects your personality, tastes, and values. It is not necessarily about following the latest fashion trends, but rather about creating a look that is authentic and true to oneself.
On the other hand, fashion refers to the current trends in clothing, accessories, and beauty products. It is constantly evolving and changing, driven by factors such as popular culture, social norms, and technological advancements.
In summary, fashion is about the latest trends, while style is about personal expression and creating a unique look that reflects your individuality.
Conclusion
From timeless quotes that have stood the test of time to new, modern perspectives on personal style, this collection has something for everyone.
So, let's dive into the world of style and explore some of the most inspiring quotes that capture the essence of this ever-evolving art form.
Don't forget to check out the collection of be yourself quotes and love yourself quotes and images to encourage you to embrace your inner beauty.
If you think you can relate to these insightful and uplifting quotes feel free to spread your feelings and share them with friends and family on Pinterest, Facebook, Tumblr, Instagram, Twitter, and more.
About The Author