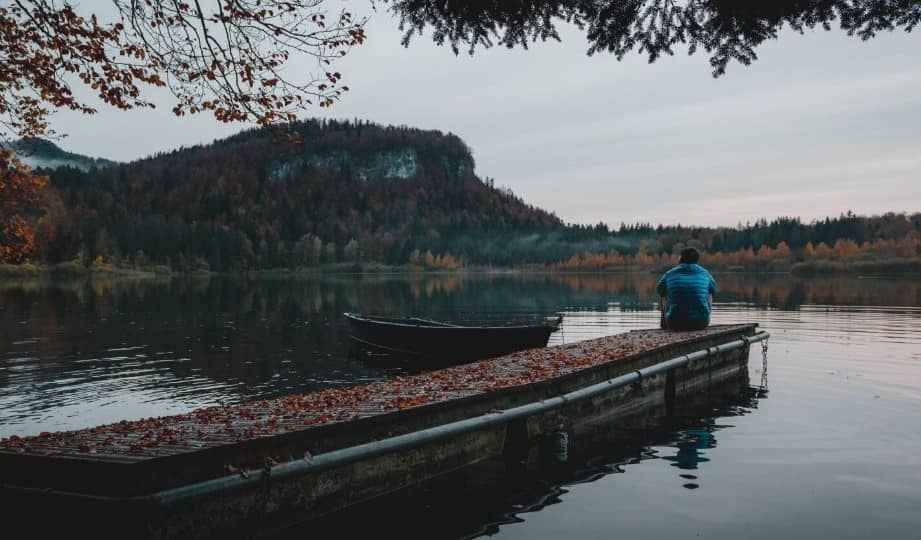 I  have curated the best collection of waiting quotes and phrases (with images and pictures) that emphasize the importance of patience and perseverance.
They offer wisdom and perspective on the human experience of waiting and can help us stay positive and motivated during challenging times.
Waiting is a universal experience that we all encounter at some point in our lives.
During the waiting period, we often experience a range of emotions, from anxiety and impatience to excitement and anticipation. These emotions can be both positive and negative, depending on the situation.
For example, waiting for exam results can be nerve-wracking, but waiting for a vacation to start can be exciting.
Waiting can be challenging, especially in today's fast-paced world where we are often encouraged to pursue quick results and instant success. 
It can be tempting to act impulsively or rush into a decision, especially when we are under pressure.
However, taking the time to wait and evaluate our options can lead to better outcomes in the long run.
Throughout history, many writers, poets, and thinkers have explored the concept of waiting and its significance in our lives.
Their words have provided comfort, inspiration, and insight into this often-challenging experience.
Top Waiting Quotes To Inspire Patience
"Waiting for the spark from heaven to fall." – Matthew Arnold
"Waiting is a means of acquiring patience." – Adrian Thatcher
"Waiting is the great vocation of the dispossessed." – Mary Gordon
"Waiting never seems boring if you are doing it by will." – Unknown

"Behind every fear, there is a miracle waiting." – Marianne Williamson
"You usually have to wait for that which is worth waiting for." – Craig Bruce
"A young man without ambition is an old man waiting to be." – Steven Brust
"Somewhere, something incredible is waiting to be known." – Sharon Begley
"Nothing's going to come to you by sitting around and waiting for it." – Zoe Kazan
"All things come to him who waits – provided he knows what he is waiting for."– Woodrow T. Wilson
"Life isn't about waiting for the storm to pass… it's learning to dance in the rain." – Unknown
"Whatever you are waiting for won't come to you; you have to go for it." – Israelmore Ayivor
"Patience is not simply the ability to wait – it's how we behave while we're waiting." – Joyce Meyer                                                                                                                                                                                             
"Patience is not the ability to wait, but the ability to keep a good attitude while waiting." – Unknown                                                                                                                                                                               
"The universe is full of magical things, patiently waiting for our wits to grow sharper." – Eden Phillpotts
"Be patient. Everything is coming together. Whatever you are waiting for is on its way to you." – Unknown
"We must let go of the life we have planned, so as to accept the one that is waiting for us." – Joseph Campbell
"I can imagine few things more trying to the patience than the long wasted days of waiting." – Robert Falcon Scott

"God has perfect timing; never early, never late. It takes a little patience and it takes a lot of faith but it's worth the wait." – Unknown
Best Quotes About Waiting
They offer insight into the nature of waiting, its challenges, and its rewards.
Whether you are waiting for a loved one to return, a job offer, or a new chapter in your life, these deep quotes can provide inspiration and wisdom to help you through the wait.
"You don't get everything all at once. You wait." – Elizabeth Berg

"Waiting is a form of passive persistence." – Ogwo David Emenike
"You don't waste your entire life waiting to go back to dust." – Reba McEntire

"Life was always a matter of waiting for the right moment to act." – Paulo Coelho
"Sitting on my butt waiting on opportunities won't do me any good." – Amber Liu

"Before the first before and after the last after, there is night waiting." – Dejan Stojanovic
"The opposite of talking isn't listening. The opposite of talking is waiting." – Fran Lebowitz

"My whole life is waiting for the questions to which I have prepared answers." – Tom Stoppard
"Waiting. Simply one person doing nothing, over time, while another approached." – Ian McEwan

"Waiting is not wasting. It is a strategy for champing for greater things." – Ifeanyi Enoch Onuoha
"If you spend your whole life waiting for the storm, you'll never enjoy the sunshine." – Morris West

"The best things in life are often waiting for you at the exit ramp of your comfort zone." – Karen Salmansohn
"But the important thing about learning to wait, I feel sure, is to know what you are waiting for." – Anna Neagle

"Waiting is painful. Forgetting is painful. But not knowing which to do is the worse kind of suffering." – Paulo Coelho
"Waiting and hoping are the whole of life, and as soon as a dream is realized it is destroyed." – Gian Carlo Menotti

"Waiting is a period of learning. The longer we wait, the more we hear about him for whom we are waiting." – Henri Nouwen
"You can't stay in your corner of the forest waiting for others to come to you. You have to go to them sometimes." – A. A. Milne

"I want to do things – scuba diving, sky diving, seeing the world. I'm an avid supporter of living life to its fullest and not always waiting for tomorrow." – Teri Polo
"Waiting hurts. Forgetting hurts. But not knowing which decision to take can sometimes be the most painful…" ― José N. Harris

"Most of us are waiting. We're waiting for something interesting to happen. And I think we're going to wait forever if we don't do something more interesting with our lives." – Donald Miller
Waiting For Love Quotes
True love is often characterized by qualities such as trust, respect, honesty, and commitment.
These qualities take time to build and develop, and cannot be rushed or forced.
Also Read: Waiting For Someone Quotes
However, when we find someone who embodies these qualities, the wait is worth it because we know that we have found something real and lasting.
"I'll be here when you get back." – Ally Carter
"True love is always worth the wait." – faraway
"Waiting is one of the great arts." – Margery Allingham
"All things come to him who waits." – Woodrow Wilson
"For a moment with you, I wait an eternity." – Caroline George
"There is a hero in every heart just waiting for ignition." – Sijin Bt
"Your heart is full of fertile seeds, waiting to sprout." – Morihei Ueshiba
"I have enough patience to wait for the fulfillment of my wishes." – Lailah Gifty Akita
"Waiting is not an easy task. But loving while waiting is a wonderful thing." – Unknown
"I've already found the right person. I'm just waiting for her to be ready." – Jessica Clare
"Waiting is not a mere empty hope. It has the inner certainty of reaching the goal." – I Ching
"Some things are worth the wait. A little suspense heightens the pleasure." – Jocelyn Murray
"And sure enough even waiting will end…if you can just wait long enough." – William Faulkner
"Love will fan the flame, and that flame will warm the heart that's waiting." – Michael W. Smith
"I am not asking for a lot. All I want to do is hold your hand. Waiting for you my love." – Unknown
"The thing about waiting is that the longer you wait, the more impatient you become." – Ashay Abbhi
"Waiting for someone is a terrible time, and feeling that we cannot describe in words." – Ehsan Sehgal
"The worst part of life is waiting. The best part of life is having someone worth waiting for…." – Unknown
"Waiting is not always a bad thing; it can bring its own joy —the thrill of anticipation." – David Jeremiah
"Remember it is your choice; you can either wait for someone or end someone's waiting." – M.F. Moonzajer
"I am still waiting for the day when you will say: "Yes! you are the one. Thanks for the patience."" – Unknown
"I can have patience for anything, but it's waiting for love, that kills me a little each day." – Anthony Liccione
"Waiting does not exist in the experience of those who recognize the presence of love wherever they are." – Alan Cohen
"Never rush in love for it never runs out. Let love be the one to knock on your door so that by the time you start to feel, you'll know it's real." – Unknown
"If you wait for the perfect moment when all is safe and assured, it may never arrive. Mountains will not be climbed, races won, or lasting happiness achieved." – Maurice Chevalier
Quotes On Waiting To Help You Be Patient
Waiting is a test of our patience, as it often requires us to endure delay and uncertainty.
Whereas, patience can help us stay calm and focused during the waiting period, and can help us maintain a positive attitude.
"The waiting is the hardest part." – Tom Petty                                                                                                                                         
"Waiting is learning, learning is waiting." – Lin Min-Tzu
"Patience is bitter, but its fruit is sweet." – Jean-Jacques Rousseau
"Waiting is just the period of time right before action!" – Jennifer J. Weiss
"The greatest art is to sit and wait, and let it come." – Harbhajan Singh Yogi
"The two most powerful warriors are patience and time." – Leo Tolstoy                                                                               
"You have to imagine a waiting that is not impatient because it is timeless." – R.S. Thomas
"We are waiting for the next moment to contain what this moment does not." – Tara Brach
"It takes patience to make a man – the patience to listen, watch and wait." – Ogwo David Emenike
"There is no great achievement that is not the result of patient working and waiting." – J. G. Holland
"Your mind will answer most questions if you learn to relax and wait for the answer." – William S. Burroughs
"What we are waiting for is not as important as what happens to us while we are waiting. Trust the process." – Mandy Hale
"This silence belongs to us… and every single person out there, is waiting for us to fill it with something." – Kousei Arima
"It is strange that the years teach us patience; that the shorter our time, the greater our capacity for waiting." – Elizabeth Taylor
"Those who do not hope cannot wait; but if we hope for that we see not, then do we with patience wait for it." – Charles Spurgeon
"Life's too short to wait, but sometimes, a few things, a few people, a few magicks, a few miracles are worth the wait." – Radhika Mundra
"Waiting is something we all do, whether it is waiting in line, waiting for a stoplight or just waiting for the days, hours and minutes to pass." – Bruce Wright
"The waiting itself is beneficial to us: it tries faith, exercises patience, trains submission, and endears the blessing when it comes." – Charles Spurgeon
"Patience isn't simply waiting, it is caring enough about the situation and those involved to remain calm and courteous throughout the wait." – Richelle E. Goodrich
Famous Waiting Quotes And Sayings
These meaningful quotes remind us that good things take time and effort and that we must be willing to wait and work for them rather than expecting instant gratification.
They motivate us to make the most of life's in-between moments.
"Don't waste the waiting." – Sadie Huff
"Waiting through life's delays with grace is a virtue." – T.J
"Time seems to stop when I am waiting for things to happen." – T.J
"Sometimes, waiting for too long makes me hopeless." – T.J
"There is no worship like waiting on God." – Lailah Gifty Akita
"Waiting earns two results; disappointment or enjoyment." – Ehsan Sehgal
"Waiting your turn is often the worst way to get what you want." – John Taylor Gatto
"You are not just waiting in vain. There is a purpose behind every delay." – Mandy Hale
"Waiting is still an occupation. It is having nothing to wait for that is terrible." – Cesare Pavese
"Waiting is our active response to the intrinsically ethical sociality of being." – Joshua B. Davis
"Our willingness to wait reveals the value we place on the object we're waiting for." – Charles Stanley
"Things may come to those who wait, but only the things left by those who hustle." – Sophia Amoruso
"Of all the hardships a person had to face, none was more punishing than the simple act of waiting." – Khaled Hosseini
"Perhaps all the dragons of our lives are princesses who are only waiting to see us once beautiful and brave." – Rainer Maria Rilke
"Everything you want is out there waiting for you to ask. Everything you want also wants you. But you have to take action to get it." – Jules Renard
"Change will not come if we wait for some other person or some other time. We are the ones we've been waiting for. We are the change that we seek." – Barack Obama
"Biblically, waiting is not just something we have to do until we get what we want. Waiting is part of the process of becoming what God wants us to be." – John Ortberg
"Sometimes we sit around waiting for someone or a situation to change but patience isn't always the answer sometimes you just need to change your direction and approach." – Hopal Green

"Do not wait. The time will never be 'just right.' Start where you stand, and work with whatever tools you may have at your command, and  better tools will be found as you go along." – Napoleon Hill
Waiting can be a frustrating and tedious experience, but it can also be a period of introspection and growth.
These waiting quotes by great thinkers encourage us to be resilient and use them as an opportunity to become better versions of ourselves.
These quotes offer a range of perspectives on waiting, from the challenges and difficulties of waiting to the rewards of patience and the importance of taking action.
They provide insight and inspiration for those who may be struggling with waiting for something or someone in their own lives.
Which is your favorite quote on waiting? If we have missed some quotes, share them with us in the comment section below and we shall be happy to add them to the list.
If you think you can relate to these motivational quotes feel free to spread your feelings and share them with friends and family on Pinterest, Facebook, Tumblr, Instagram, Twitter, and more.
About The Author